From Syria come the blood-chilling messages about the next nightmarish crime of the militants of the so-called Islamic State. Militants seized the territory in the metropolitan province of Damascus, where there was a large cement plant owned by Al Badia Cement. The terrorists took hostage about three hundred employees of the company, of which 175 people were subsequently executed because of their confessional affiliation.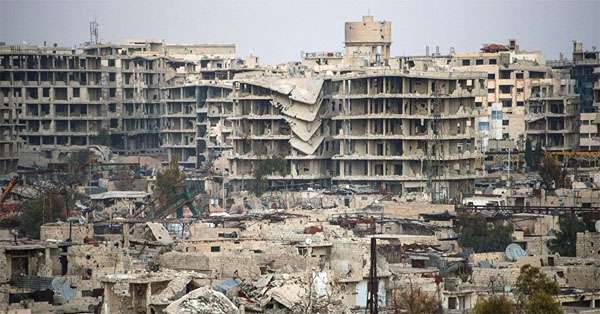 Information Agency
Sputnik
reports that the hostage-taking occurred in the Abu al-Shamat area.
The execution of an 175 man is one of the biggest crimes against humanity that the igilovites have committed recently. The militants staged the most massive execution in Deir-ez-Zor in January of this year, killing about 280 people. The main part was accused of "espionage in the interests of foreign countries". And in the interests of which states does ISIL itself act? ..
Against this background, there are reports from the official representative of the Ministry of Defense of the Russian Federation that the militants "Dzhebhat al-Nusra", "Ahrar al-Sham" and "Jaish al-Islam" continue to conduct active hostilities against the government army of the SAR, as well as implement various species
weapons
against civilians. Major-General Igor Konashenkov, during a briefing in Palmyra, noted that the greatest number of attacks by militants was observed in the Aleppo area. Today there were reports that the positions of the militants in the area were attacked by aircraft of the Russian Aerospace Forces.