On Thursday, the Ukrainian plant "Leninskaya Kuznitsa" hosted the ceremony of laying down the 4-x artillery armored boats of the 58155 "Gyurza-M" project, the blog reports
bmpd
.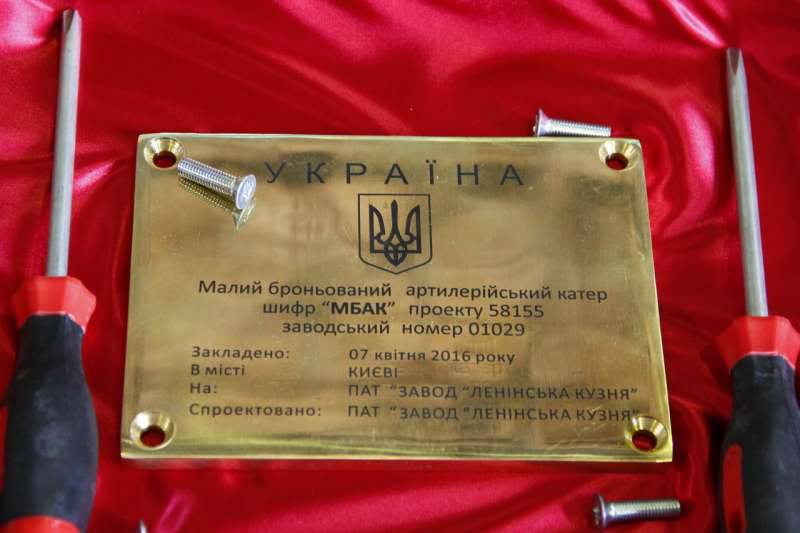 "Earlier, the Leninskaya Kuznitsa plant built for the Ukrainian Navy two first armored boats of the 58155 project with the intended names Bilgorod-Dnistrovsky and Akkerman, which were laid out on October 25 of the year 2012. Both boats were launched in November 2015 of the year and from the beginning of February 2016 of the year to the present are being tested, based in Odessa, "the blogger recalled.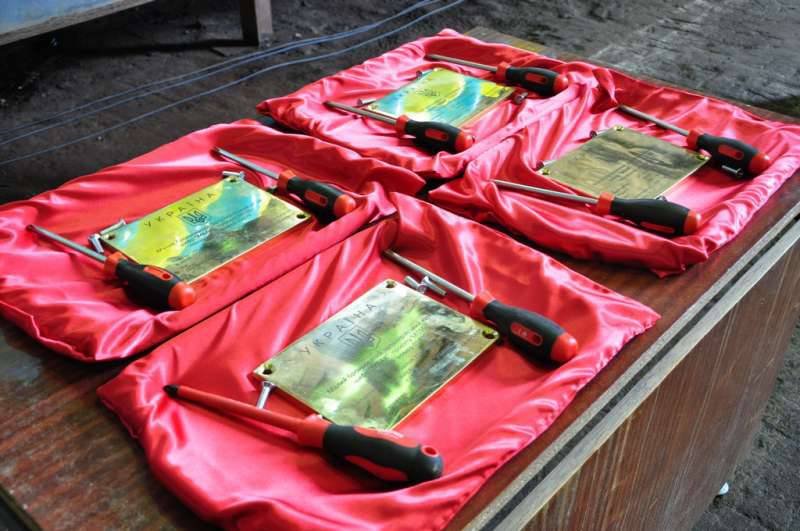 According to the information, the "armored design of the project (" Gyurza-M ") was developed by the Ukrainian enterprise" The State Research and Design Center for Shipbuilding "(Nikolaev) and is a further development of the" Gyurza "project boats, two units of which were built by Leninskaya forge in 2004 year for Uzbekistan's Border Guard Service with US funding in the amount of $ 5,6 million. "
The displacement of the boat is 50,7 m, length is 23 m, width is 4,8 m, draft is 1 m. Speed ​​is up to 24 knots, cruising range is 700 km, autonomy is 5 days. Crew - 5 people.
According to the author, "the armament of the boat consists of two remotely controlled naval combat modules BM-5.01 Katran-M produced by the state enterprise Nikolaevsky Repair and Mechanical Plant, each of which includes an 30-mm automatic gun ZTM1, 30-mm automatic rocket launcher and 7,62 mm machine gun CT, as well as two ATGM "Barrier" with a laser guidance system. "