Italian shipbuilder - Intermarine - launched the minesweeper El-Kasseh 1 with a tail number 501 for the Algerian Navy. The peculiarity of this ship is that it has an all-composite hull. The launch was carried out on April 5. This is reported by the Algerian blog.
algerienewsgate.over-blog.com
.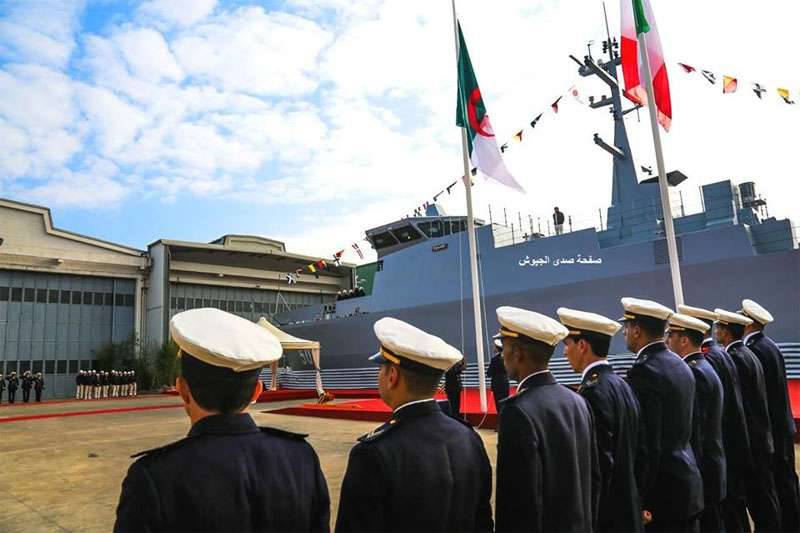 According to the portal, the minesweeper should be transferred to the Algerian Navy in 2017 year. In fact, the mine sweeper for Algeria is the same constructive line within which, for example, a similar ship was built for the Finnish Navy. We are talking about the sea mines seeker Katanpää.
The ship's characteristics for the Algerian Navy: displacement 680 t, length 52,5 m, width 10 m. Full speed at 13 knots is provided by a power plant with two diesel engines with a total power of 3000 kW.
Anti-mine weapons: Atlas Elektronik IMCMS automated mine action control system, Atlas Elektronik HMS-1М underwire anti-mine system, Seafox and Saab Double Eagle anti-mine guided vehicles.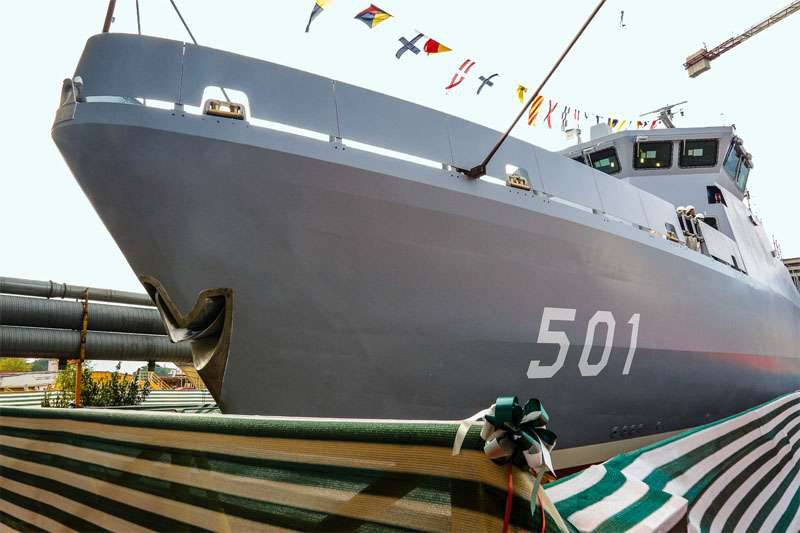 The minesweeper is armed with an anti-aircraft missile system, as well as an automatic artillery installation.
It is reported that in 2019, a similar Italian minesweeper would be built by the Italian shipbuilding company for the Taiwan Navy. And five more minesweepers will be built by Taiwan itself under a general license from Intermarine in partnership with Lockheed Martin (USA).