The assistant to the commander of the troops of the Central Military District, Colonel Yaroslav Roshchupkin told reporters about the established record of the duration of the flight on MiG-31BM planes. He reported that during the flight from the Krasnoyarsk Territory to the airbase in the Astrakhan Region, the pilots spent 7 hours 4 minutes in the air. In this case, refueling of aircraft in flight was carried out three times.
Once the aircraft were refueled in the air over the Novosibirsk region, two more times - over the Perm region. Refueling was carried out using IL-78, which at the time of the fuel pumping process was at a distance of 10 m from the MiG-31BM.
From the statement of Yaroslav Roshchupkin:
Currently, the crews of the 14 Army of the Air Force and Air Defense of the Central Military District are the only ones who practically carry out long-distance flights on the MiG-31 with three refueling.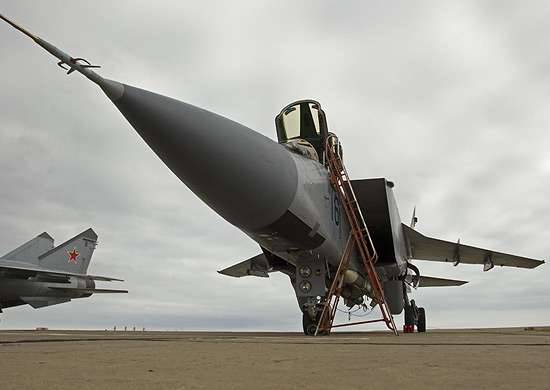 In total, when changing the home base, the planes traveled about 8 thousands of kilometers. The record for flight duration on MiG-31BM airplanes is now the 7 hours mentioned in the 4 hours mentioned above.