OSCE mission officials working in the Donbass state that they are "concerned about the increasing frequency of cease-fire violations." It turns out that up to this point there was no special concern about the fact that people in Donbass continued to die and the infrastructure destroyed under the blows of the Ukrainian security officials did not exist. That is, shelling Donetsk and Gorlovka on 10 once a day is "normal", but for 20 and more, "it is already causing concern."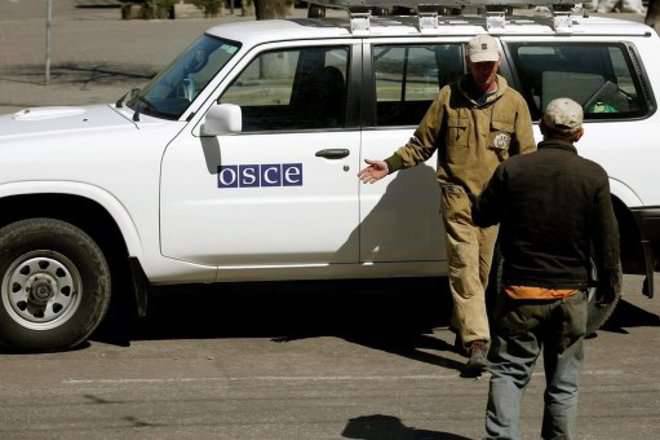 The OSCE's logic is understandable, since this organization is in fact incapable of fulfilling the actual functional responsibilities assigned to it. That is why, most often, they simply keep silent, and if they make statements, it is only in order to indicate that it is not for nothing that it receives wages.
RIA News
quotes from the OSCE SMM representative Erturul Opakan:
The environment that the parties have created along the line of contact is unacceptable. The deterioration of the situation in the security zone also impedes the repair of the necessary infrastructure, which is vital for restoring normal lives.
The OSCE claims that the mission's representatives are concerned about the use of heavy equipment moving closer to the contact line.
The main question: concern expressed, and then what? - Is the OSCE going to influence Kiev, which has long been defiantly spitting on all concerns and continues to pour Donbass shells and mines with maniacal persistence?