Aircraft of the Russian Aerospace Forces struck a series of blows at the militant positions of the terrorist movements "Dzhebhat al-Nusra" and "Ahrar al-Sham" north of Aleppo. Infrastructure facilities of the militants were attacked, the coordinates of which were confirmed from Russian UAVs. In particular, columns of military equipment of terrorists several kilometers north of the largest city of the Syrian Arab Republic were bombarded.
It is noted that recently the militants "Dzhebhat al-Nusra" and "Ahrar al-Sham" increased the intensity of the shelling of the positions of the Syrian government army, and also carried out several indicative executions of representatives of the local population who did not support the terrorists.
Meanwhile, Syrian air force aircraft attacked the positions of ISIS militants north of Palmyra. The bombs were dropped to the positions of terrorists, occupied by those after the retreat from the ancient city - along the road connecting Palmyra and Deir-ez-Zor. Syrian sources report that during the bombardment, the terrorist command center was destroyed several kilometers from the village of Sukhne.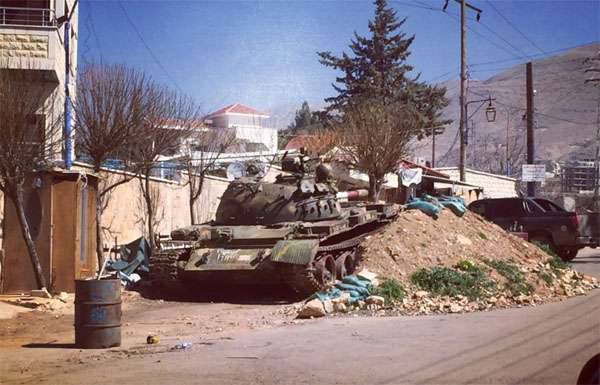 Against this background, the igilovts, retreating from the settlement of El-Karyataney, joined up with other ISIL detachments and decided to strike at the positions of the SAR army in the province of Damascus. The main onslaught of the igilovtsevs fell on the military base of the Syrian army in the area of ​​the town of Dumeir. The aim of the militants was the airfield, from which the airplanes of the SAR Air Force carried out sorties. Capturing several roadblocks, as reported by an information resource
AMN
, the militants could not advance further. Moreover, the additional forces of the Syrian army, who approached from the capital of the republic, counterattacked the igilovtsevs, inflicting significant damage on manpower and military equipment. According to the latest data, at least 70 militants of the so-called Islamic State were destroyed in the Dumeirah area.
The operation of the Syrian troops and the Kurdish militia continues in the north of Lattakia province. There, the SAR army is attempting to take control of the road to the village of Jabel Turkman. If this road is taken under control by the Syrian military, the large group of terrorists "Dzhebhat al-Nusra", operating in the area under artillery cover from Turkey, will actually be cut off from supplies. The operation involved the soldiers of the 48-th regiment of the Republican Guard SAR Armed Forces.