After an almost 2-year break, Russia resumes construction in Venezuela of the AK-103 licensed assembly plant and its ammunition, the resource reports
All4shooters.com
.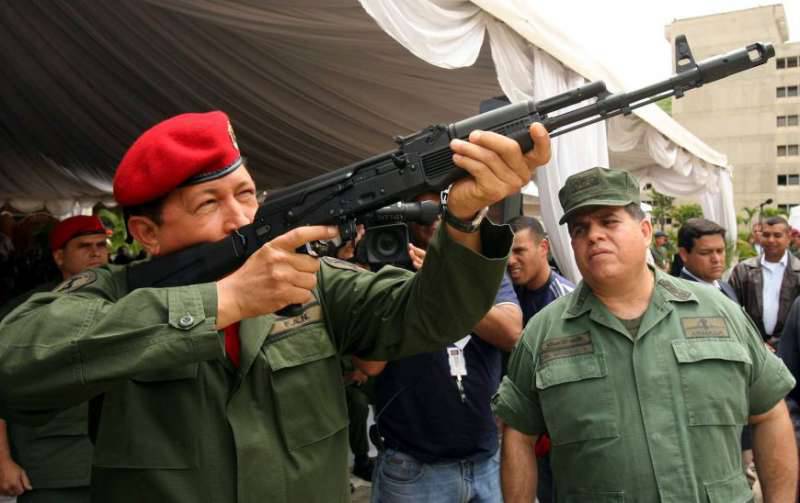 According to the portal, "in July 2006, a contract was signed for the construction of a plant in Maracay, Aragua, on the territory of the Venezuelan state-owned company CAVIM (Compania Anonima Venezolana de Industrias Militares), two factories: ammunition and weapons, capable of producing up to 70 millions of cartridges and to 25 000 automata annually. "
The project was given special importance, because The company was supposed to be "the first factory in the world where the production of Kalashnikov assault rifles is conducted under an official Russian license."
When construction was completed by about 70%, a scandal broke out - large-scale financial frauds came to light. Construction was frozen. The manager and a number of other executives of the contractor's company (Stroyinvestinginering SU-848 LLC) were arrested on charges of fraud.
This year, it was decided to complete the factories with the involvement of another contracting organization. Completion is scheduled for next year.
"New enterprises will occupy an area of ​​60 hectares and create additional 800 jobs," the newspaper notes. "In addition to the AK-103 assault rifles, it was also planned to produce a Catatumbo sniper rifle, which is a Venezuelan development of its own, at the new weapons factory."
As the deputy head of Rosoboronexport, Sergey Ladygin, declared at the FIDAE 2016 exhibition in Chile, the project is "taken under control at the highest state level", which is a guarantee of its successful completion.