On Tuesday at the training ground Golovenki (Moscow region), began the bilateral training of units of Kantemirovskaya
tank
divisions reports
press office
Western District.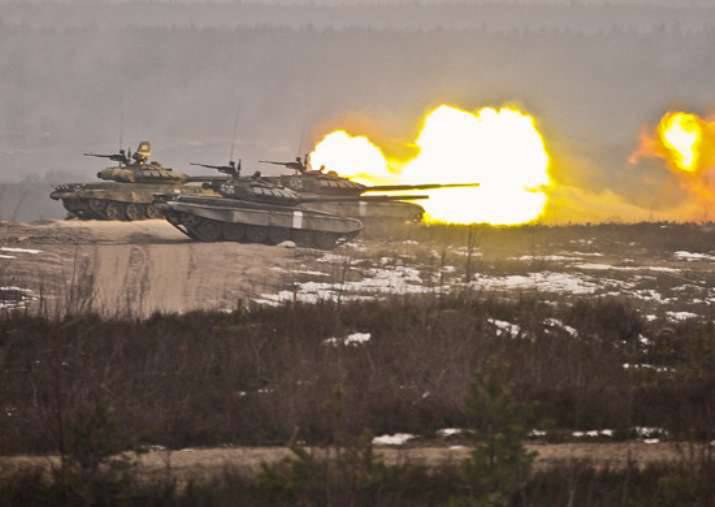 "At the test site, during the oncoming battle, one of the battalions will have to crush the vanguard of a conditional enemy, seize the initiative and secure the encirclement of the main group. As a conditional opponent, a division unit has a similar task, "the release says.
It is noted that "special attention during the exercise will be paid to the interaction of artillery units with reconnaissance units equipped with reconnaissance, communication and control systems of the Strelets and unmanned aerial vehicles Granat."
At the final stage of the exercise, tankers will perform live firing, "during which the defeat of a conditional enemy armored vehicles will be worked out at distances in 1,8 - 2,2 thousand meters," the report says.
Shooting will be carried out both during the day and at night "using night-vision devices."
A total of about 800 military personnel and 200 units of various vehicles are involved in the event.