The Ministry of Defense of Russia publishes video materials about the work of Russian sappers engaged in the demining process of the ancient city of Palmyra repulsed from ISIL militants (Arabic version - Tadmor). The press service of the Ministry of Defense of the Russian Federation reports that Russian specialists of the International Mine Action Center of the Armed Forces of the Russian Federation, who have extensive experience in the disposal of various kinds of explosive devices, take part in the demining process.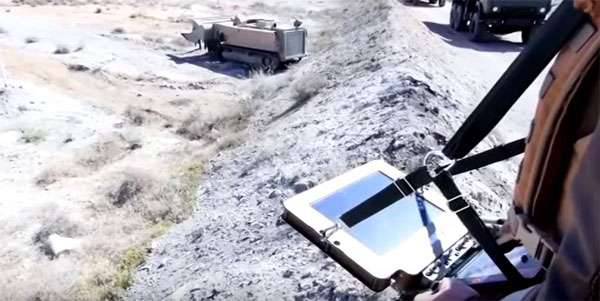 Russian troops cleared more than 20 hectares of land
historical
Palmyra over the past day. At the same time, 152 explosive devices were neutralized.
In addition to the military directly involved in the demining process involved robots "Uran-6". They are most often used at the roadside, where the militants left the most powerful explosive devices, hoping with their help to stop the advance of the Syrian government army.
According to the statements of the mine action center soldiers, the so-called "stretch marks" are most often encountered in Palmyra. Especially a lot of them in the historic part of the city - in those places where ISIS terrorists so willingly posed for cameras against the background of the destroyed monuments of ancient architecture.
Ministry of Defense videos on YouTube: