Press Service of the Ministry of Defense of Belarus
spreads the message about the joint exercises of Belarusian and Russian airborne troops that started in the Brest region. The servicemen perform landing in specified areas during the day and at night, make marches, and also solve anti-diversional tasks, destroying conditional enemy groups. In total, about 400 servicemen of the Armed Forces of the Russian Federation and the Republic of Belarus participate in military maneuvers.
From the message of the Belarusian Defense Ministry:
Under the direction of the commander of the 103 Guards Separate Mobile Brigade of Guards Colonel Vladimir Bely, the battalion tactical exercise involving the 317 Guards Separate Mobile Battalion of the Brigade and the Paratrooper Company of the Guards Paratrooper Sentinel of the Guards Sentinel Assault Group and the Paratroopers of the Guards Paratrooper Sailing Unit of the Guards Sentinel Assault Commandment Armed Forces of the Russian Federation.
The message also says that about a hundred units of various military equipment were involved in the maneuvers. Landing is made from aircraft military transport
aviation
RF and Belarus.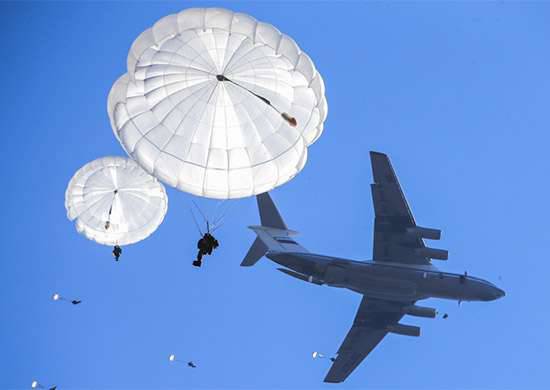 Practiced skills joint performance of tasks using standard weapons and military equipment.
From the press service of the Ministry of Defense of the Republic of Belarus:
The joint fulfillment of combat training tasks will help improve the skills of commanders of all levels in managing subordinate units in close cooperation and in difficult conditions of the situation, as well as allow them to evaluate their ability to maximize the full potential of existing forces and equipment.