The day before a referendum was held in which the Dutch were to answer the question of whether they were ready to support the ratification of the association agreement between Ukraine and the EU. Turnout was about 32,2% with 30% required. The referendum was declared valid, only Kiev is no better off.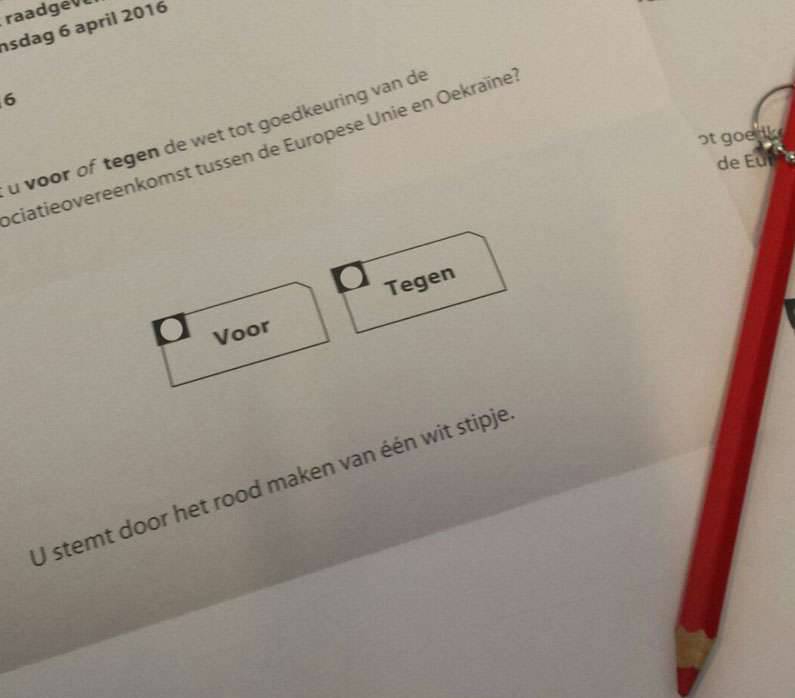 The fact is that more than 61% of Dutch nationals said Ukraine "no!" At the same time, it should be added that the Netherlands is the only EU country that decided to ask the opinion of the population regarding the ratification of the association agreement. The Dutch politicians representing large parties, after the announcement of the preliminary results (and the final result of the referendum will be announced on April 12), called on the government, led by ratification supporter Mark Rutte, to heed the majority opinion.
However, the Dutch referendum is a recommendation. In other words, the authorities could make a decision without it. Now there is a dilemma before official Amsterdam: if the results are ignored and the ratification is carried out, then the majority of the population will turn against themselves, and if you rely on the results of the plebiscite and withdraw your signature from the agreement on Euro-Association of Ukraine, then you will turn the main scriptwriters of the Ukrainian Maidan against themselves.
The Ukrainian Foreign Ministry has already responded to the results of the Dutch referendum, stating that they "took into account its results," but "remind" that "the referendum was only of an advisory nature." In other words, Kiev unequivocally urges the Netherlands to ignore the opinion of the people expressed during yesterday's vote. For the Ukrainian authorities, ignoring the majority opinion is a common practice.