The units of the Airborne Forces of the Russian Federation and the Collective Forces of the Collective Security Treaty Organization (CSTO CSTO) will land in April on a drifting ice floe in Arctic waters as part of a training rescue expedition, reports
TASS
message of the representative of the Airborne Forces Evgenia Meshkov.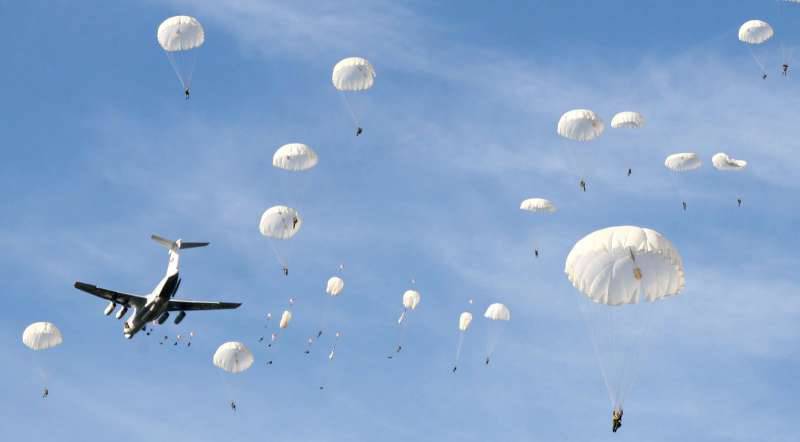 "It is planned that after the completion of the whole cycle of preparatory activities, military personnel who have completed the full training cycle will be able to take part in a humanitarian humanitarian search and rescue expedition with practical landing on a drifting ice floe in the central Arctic Ocean"
said the bags.
Earlier in the Russian Defense Ministry reported that "the divisions of the Airborne Forces of Russia and the servicemen of the CSTO CORRF are planning to land in one of the Arctic regions in April."
The ministry also noted that "the event will be held in conjunction with the expeditionary center of the Russian Geographical Society."