Already this year, the Chinese army may adopt the intercontinental DF-41 rocket (Dongfeng-41), which tests are in the final stage, reports
Rossiyskaya Gazeta
.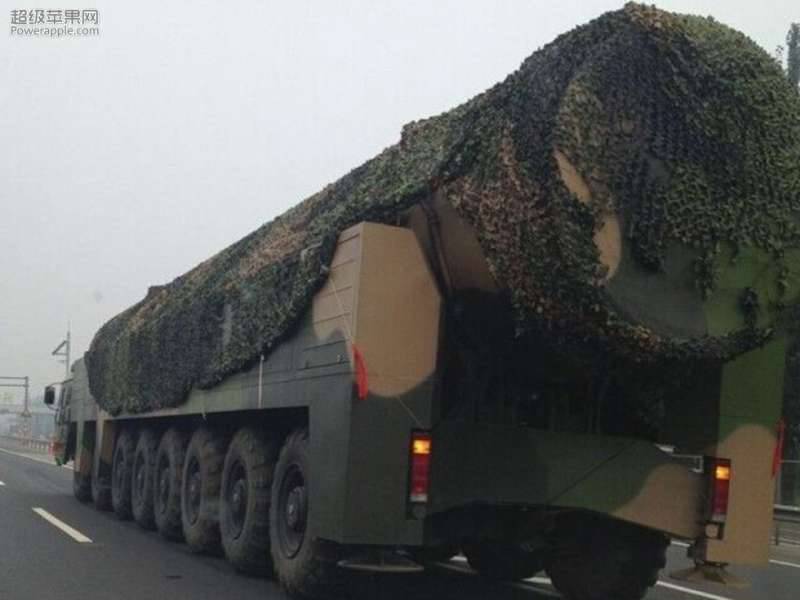 In the United States, Dongfeng 41 has been called the "most long-range missile in the world." According to experts, "it can throw 10 thermonuclear blocks of individual guidance on 14500 kilometers."
At the same time, for the first time in the PLA practice, the ICBM will start not from a mine, but from a mobile installation. At the same time are testing the launch pad.
The deployment of missiles is planned in the east of the country, from where they can reach the US for 30 mines, if they fly over the North Pole.
Earlier, experts of the Kanwa Asian Defense magazine reported that "China plans to further increase the distance of the ICBM after debugging the national navigation system BeiDou."
At the same time, the magazine notes that according to the US Pacific Defense Concept, "any missile fired from China in the direction of North America will be shot down already at the starting leg of the flight." Therefore, whatever the power of the rocket, the only question is "at what minute after launch it will be blocked by the American systems," experts conclude.