Holding "Helicopters of Russia" reports that measures have been taken for the early modernization of the Mi-8MTV-5-1 helicopters in the interests of the Air Force of the Russian Federation. The modernization of such helicopters consists in equipping them with active jamming stations "Lever-AV". After updating the Mi-8MTV-5-1 will be able to suppress control systems
weapons
the adversary. Reports about it
press office
holding.
From the statement by the head of the Russian Helicopters holding, Alexander Mikheev, during a visit to the Kazan Optical Mechanical Plant:
We passed the Mi-8MTV-5-1 helicopters ahead of schedule. In the framework of our fruitful cooperation with KRET, the Aerospace Forces of Russia will receive the latest technology ahead of time. It is worth noting that in the 2017 year, the holding Russian Helicopters plans to supply KRET with an additional batch of Mi-8MTV-5-1.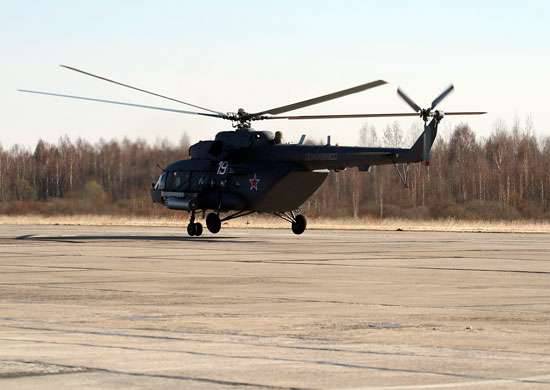 From the press service report:
After installation of the Lever-AV active jamming station on Mi-8MTV-5-1, helicopters will be able to reconnaissance and suppress enemy weapon control systems, providing group protection
aviation
and ground equipment from the defeat of enemy air defense systems.
Thus, the modernization turned the Mi-8MTV-5-1 helicopters into independent means of electronic warfare.