At the end of March, the first successful landing of the F / A-18E Super Hornet manned aircraft was carried out on an experienced model of the AAG carrier turbo electric arrestor installed on the ground flight test complex in New Jersey, the blog
bmpd
with reference to the press service of the corporation General Atomics.
"F / A-18E aircraft from the VX-23 test squadron
aviation
The US Navy successfully landed on the ground-based prototype AAG with effective engagement, marking the beginning of the testing phase of the air finisher with real aircraft, "the report said.
Prior to this, the finisher was tested more than 1200 times using a loaded trolley.
It is noted that "in contrast to the Mak 7 hydraulic aerofiners currently installed on American aircraft carriers, the AAG aerofiner uses special turboelectric engines to absorb energy, which allows precise control of the load."
The AAG development program lags behind the previously approved schedule in fact by 2. This is due to the serious flaws in turboelectric engines that have appeared during the tests.
However, the command
fleet
expressed confidence that the AAG finisher, installed on the new aircraft carrier CVN 78 Gerald R. Ford, will be finalized before the launch of the ship for sea trials.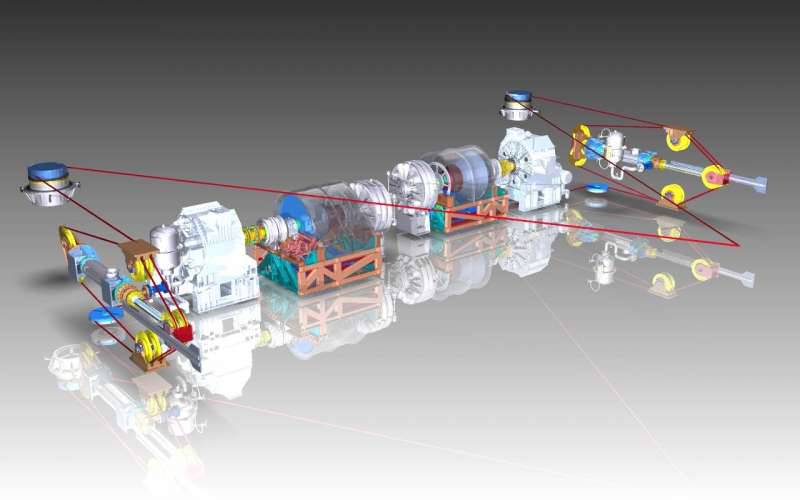 General Atomics Advanced Arresting Gear (AAG) aircraft turbofan aerofinisher circuit