During the meeting of the Victory Organizing Committee of the Russian Federation, State Secretary-Deputy Defense Minister Nikolai Pankov announced that from September 1 on September 2016, the military patriotic movement Unarmiya would appear in Russia. Fragment of the statement of Nikolay Pankov leads news agency
TASS
:
Organizational issues on the creation of the multi-army movement, including the All-Russian rally, are planned to be resolved by the summer. In a number of regions, it is planned to launch a pilot project for the creation and development of the multi-army movement. In full, the "Yunarmia" movement should start from 1 this September.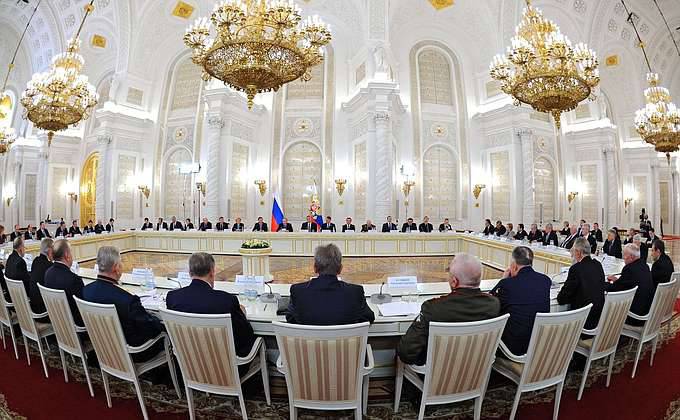 According to Nikolai Pankov, the Yunarmiya movement could be a step to improve the military-patriotic education of young people in the Russian Federation.
During the meeting of the Victory Organizing Committee, Deputy Prime Minister of the Russian Government Dmitry Rogozin spoke. According to him, veterans' organizations capable of carrying out responsible socially significant work will be more actively involved in the work on improving military-patriotic education.
On a number of liberal resources, biting comments appeared about the fact that "Unarmia" is "pushing the ideas of the military Putin." Such statements are not surprising, because the authors on the same liberal resources would be much calmer if the doorways and beer stalls "were engaged" in educating the Russian youth ...
It should be noted that Vladimir Putin, by his decree, created in Russia and the Fund
stories
Fatherland, whose chairman is appointed Chairman of the State Duma Sergei Naryshkin. Of
decree
:
The property of the fund is formed from the budget allocations of the federal budget, voluntary property contributions and donations, as well as other sources in accordance with the legislation of the Russian Federation.
The foundation will work to popularize the country's history, as well as countering attempts to distort it by individual "specialists".