Azerbaijan and the Nagorno-Karabakh Republic (NKR) on Tuesday announced a cease-fire, preparation of the relevant bilateral agreement has begun, reports
RIA News
.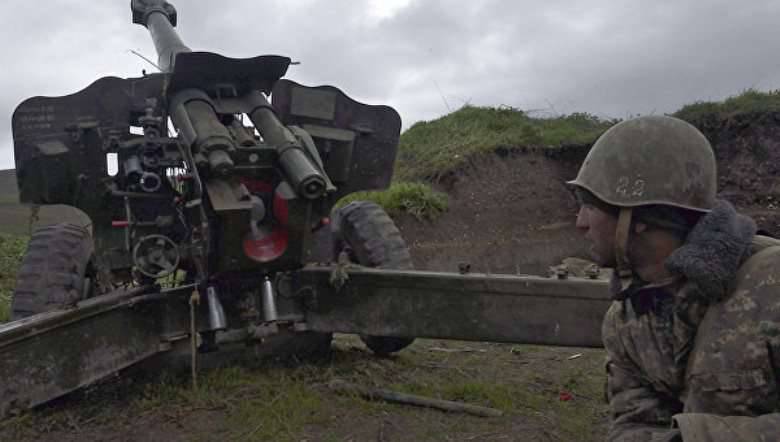 "In Vienna, in connection with the aggravated situation, the OSCE Minsk Group (MG) on Nagorno-Karabakh held a meeting, and a meeting of the organization's permanent council later took place. The ambassadors of Russia and France, Igor Popov and Pierre Andrieu, without waiting for the meeting of the permanent council, went to the conflict zone, the US ambassador will join them a little later. They intend to visit Baku, Yerevan and Stepanakert, "the agency reports.
The parties agreed to cease fire on April 5 at 12: 00 hour local time (12: 00 Moscow time).
"The Karabakh Defense Army received an order from the political leadership at 12.00 local time to stop firing, the order is being carried out," a representative of the NKR Defense Ministry Senor Asratyan told the agency.
Later, confirmation was received from Baku. "We decide to suspend hostilities on the contact line in Karabakh from April 5, 12.00," said Vagif Därgahly, a representative of the Azerbaijani Defense Ministry.
However, it is too early to talk about establishing a lasting truce.
"There is an agreement to maintain a truce in the conflict zone, but the corresponding regime is not determined," said David Tonoyan, Armenian Deputy Defense Minister.
"Shooting is heard from time to time in the conflict zone," he added.
The representatives of the European Union also called on the authorities to refrain from "actions and statements that would complicate the already heated situation". Thus, the head of the EU Diplomacy Federica Mogherini called on the foreign ministers of Azerbaijan and Armenia "to immediately reduce tensions in Nagorno-Karabakh and strictly abide by the cease-fire agreements."
Earlier, Vladimir Putin had telephone talks with the presidents of both countries. He expressed serious concern about what is happening and also called on the parties "to urgently ensure the complete cessation of fighting."