Permanent Representative of the Russian Federation in the UN Security Council Vitaly Churkin said that Russia submitted a draft press statement calling for maximum transparency and representative character of the dialogue on resolving the Syrian crisis during the next round of talks in Geneva. According to Vitaly Churkin, Russia is concerned that Syrian Kurds continue to be ignored as one of the political forces capable of participating in the process of resolving the situation.
At the same time, a number of Western countries, as well as Ukraine, which for the next two years became a member of the UN Security Council, have blocked the Russian proposal.
RIA News
cites the statement of the Russian permanent representative:
We are concerned that the Syrian Kurds, historically woven into the social fabric of the country, have not yet been invited to the Geneva talks. This line is contrary to the UN Security Council's resolutions on the inclusiveness of the political process in Syria. It seemed that our concern was shared by all the main partners.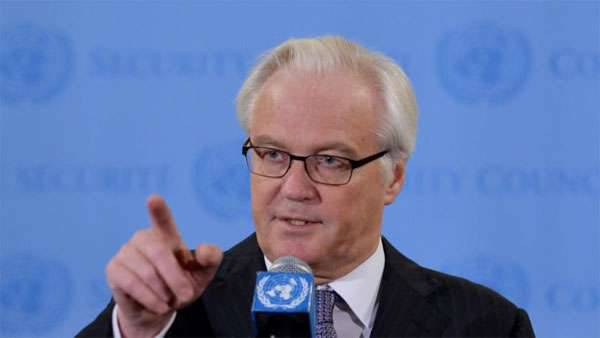 It turned out that not all ...
Vitaly Churkin:
We were surprised when this project was blocked by some western countries. The Ukrainian delegation also made its destructive contribution. As our western partners often like to repeat, Security Council resolutions must be fully implemented. Golden words, and follow them you need in all circumstances.
Actually, everything is simple: for the West and Ukraine today it is extremely important that the press covers certain world processes not as transparently as possible, but in the way an "exceptional nation" needs, in which vassals have turned into dozens of countries, including Ukraine