In early April, the court granted the claim of the Kalashnikov Concern to the relatives of the famous gunsmith, MT Kalashnikov "" about the early termination of the legal protection of the graphic trademark of the machine gun with the inscription AK-47 "," reports
Rossiyskaya Gazeta
with reference to the information of the court on intellectual property rights.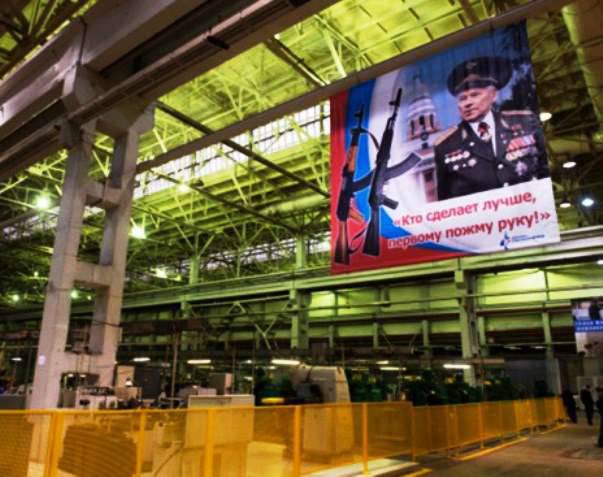 "The trademark, which has been litigating since 2014, is a stylized image of a recognizable outline of an automaton with the inscription" AK-47 ". The trademark allows its owners to demand license fees for life if entrepreneurs decide to use the protected image for commercial purposes, "the newspaper explains.
The owners of this sign were the daughter of designer Elena and grandson Igor.
In order to protect their right to a logo, they registered their own enterprise - CJSC "M.T. Kalashnikov ", which produces toy products. At the same time, the heirs of the designer did not limit the production of combat AK-47.
"In June 2014, the Kalashnikov Concern filed a lawsuit against MT Kalashnikov about the early termination of the legal protection of the graphic automaton trademark with the verbal designation" AK-47 "in relation to all goods of the so-called 28 class of the International Classification of Goods and services. It includes gaming machines with prepayment, puzzles from a set of elements for drawing up a picture, toys, toys with moving parts or mobile, automatic games without the use of television receivers, board games, games, targets, "reports the publication.
The concern then stated that "the lawsuit was filed as a result of non-use of trademarks." It is clear that "a powerful concern has much more opportunities than a family-owned, in fact, an enterprise, producing toys that use the outline of an automaton and its name," the newspaper notes.
By the way, in 2012, the specialized agency BrandLab valued the Kalashnikov brand $ 10 billion.
According to the information, currently "the concern includes three
armory
brand: "Kalashnikov" - military weapons, "Baikal" - hunting and civilian weapons, "Izhmash" - sporting weapons ", as well as" Zale Aero "- a manufacturer of UAVs.