Armenian edition
hetq.am
reports that it was possible to reach an agreement on a cease-fire in the zone of the Nagorno-Karabakh conflict. The report says that a lull is noted along the entire front line. Armenian journalists talk about the fact that this is connected with the negotiations that began in 12: 00 in local time.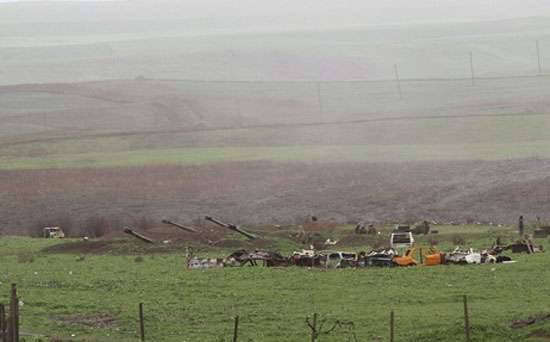 This is a negotiation process that started today in the Austrian capital (Vienna). Representatives of the OSCE Minsk Group participate in the negotiations to resolve the situation in Nagorno-Karabakh. In addition to Armenia and Azerbaijan, this group on a permanent basis includes such countries as Belarus, Italy, Sweden, Finland, Germany and Turkey. The co-chairs in the OSCE Minsk Group on the settlement of the conflict in the unrecognized NKR are Russia, the USA and France.
Representatives of the leadership of the countries belonging to the Minsk Group call on Baku and Yerevan to abandon the escalation of the conflict, withdraw military equipment from the line of contact and move on to solving complex tasks at the negotiating table.
Against this background, from Stepanakert (the NKR administrative center) there are reports that the local authorities consider Russia to be the main mediator between Yerevan and Baku, which is really capable of influencing the parties and stopping the bloodshed. In addition, it became known that the authorities of the unrecognized republic declared their non-acceptance of the autonomous status within Azerbaijan. The main demand of the NKR is recognition of the independence of the republic and guarantees from Baku on the non-resumption of hostilities.