Information Agency
RIA News
citing an unnamed source reports that in the Aleppo area militants shot down a military aircraft of the Syrian Air Force. According to some reports, the plane was attacked from the ground by militants of the Dzhebhat an Nusrah terrorist group. The message from Syrian sources says that the Su-22 (export version of the Su-17), produced in the USSR in the 1970-80-s, was shot down by an airplane.
It is known that the militants "Dzhebhat al-Nusra" captured a Syrian pilot. It is noteworthy that the video of the crash of the downed aircraft initially appeared not only on the pages of the militants' social networks, but also in Turkish blogs.
In the microblog
Conflict news
published several selfies with a downed aircraft, as well as a video with a surviving pilot, who was attacked by a crowd of accomplices of the militants who shot down the plane.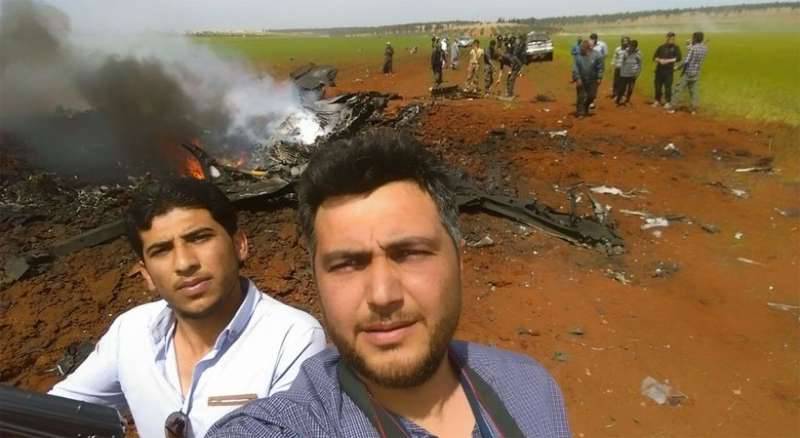 It should be recalled that the militants "Dzhebhat al-Nusra" attempted a counter-offensive in the area of ​​Aleppo. The terrorists managed to repel several quarters of the largest Syrian city from government forces.