"United Shipbuilding Corporation" plans to create new production facilities in the Sevastopol branch of the CS "Zvezdochka", reports
TASS
Post Deputy Head of the Government of Sevastopol, Alexander Davidov.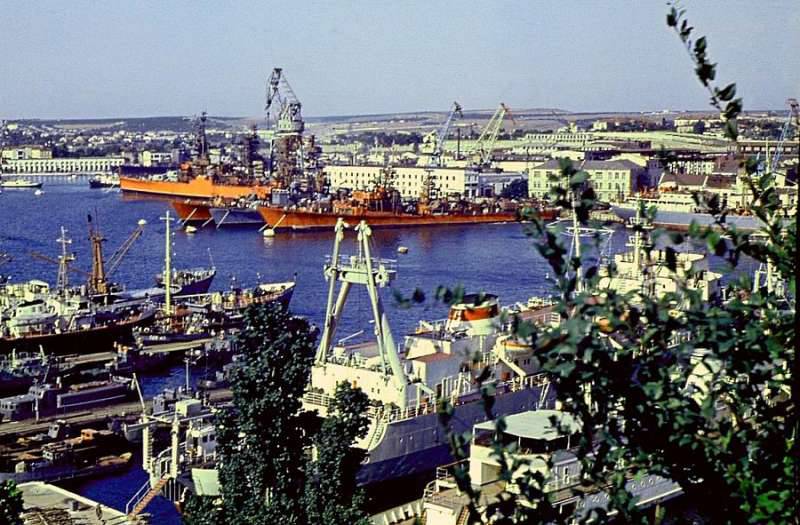 "It is planned to create a modern shipbuilding complex at the Inkerman site for ships with a displacement of about 1,5 thousand tons. These are small tugs, supply vessels and so on, "said Davidov.
According to him, "ship repair will be carried out at the main site of the plant in the center of Sevastopol".
Davidov also noted that "USC and the government of Sevastopol appealed to the Ministry of Industry and Trade with the initiative to include the Sevastopol design bureau Chernomorets into the USC".
"On the basis of Chernomorets, it was proposed to create a design bureau, adding the possibilities of designing civilian vessels. USC has a shortage of design bureaus (KB) engaged in civil shipbuilding. It will be a full-fledged design bureau with two directions: ship design and maintenance of ship repair, "he said.
According to the official, USC intends to invest about 2,5 billion rubles in the development of the Sevastopol plant.
"In 2016, it is planned to repair docks, bataports, machine tools and mechanisms, a large-scale modernization is scheduled for 2017 year. In addition, more than 7 billion rubles will be invested in the modernization of the Sevastopol enterprise. from the funds of the federal targeted program for the development of Crimea and Sevastopol, "he said.