"Panama" has become the name of a large swindle since the time of abuse during the construction of the Panama Canal in the early twentieth century. And now - hello, the new "Panama"! This time, financial, political and geopolitical, aimed at "containing Russia" by discrediting President Putin and "his friends." After all, Putin has many friends: everyone who is not friends of the US State Department, and especially does not like him, can be considered friends of President Putin ...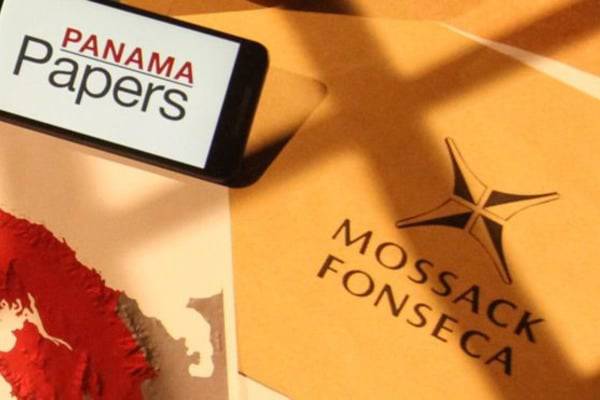 A certain "International consortium of investigative journalism" received documents from a Panamanian legal company Mossack Fonseca, which serves offshore companies, from a mysterious source and makes an independent investigation of secret offshore accounts? The authorities of Panama, this resigned puppet of Washington, have already promised to render full assistance to the investigation of the "stubborn journalists."
"It
история
not about Russia, but about the offshore world, "says one" stubborn journalist "to Euronews, while other incorruptible and" stubborn "journalists in connection with the" offshore scandal "begin to defame the name of Russian President Putin in the world media.
400 journalists worked on documents that came from no one knows where. Found scandalous offshore accounts ... so you have to go to court, in fact, if they are honest and incorruptible. And what do these "stubborn"? Everything that has been accumulated by overworking falls on the heads of the world community: they want fame and money.
What they fabricated there about the Russian accounts is a separate question. However, how low they fell ... Putin's name, however, wasn't mentioned, came to him through Peskov's press secretary, allegedly his wife, the ice skater Navka, has an offshore account. Peskov said that this was a blatant lie, and that she questioned all this "journalistic work," at least in Russia ... And he is right.
Previously, Putin's defamers trumpeted his fortune in 40 billion dollars, and only "2 billion" in "Panamanian documents" were drawn, for an unspecified number of "Putin's friends". Drop in 20 times! And what effect they then count on! Prime Minister Yatsenyuk in two years became a billionaire, but "Panamanian journalists" are not interested!
We are also journalists, and we know how such "independent investigations" are made, and the ICCR is just a "cistern" for special information fabricated in this case with the participation of the "co-founders" of the ICCR: US intelligence, Soros money, and the respectable roof of US Secretary of State John Kerry that whistleblowers always forget to mention, but this is open information.
And for what? For the sake of making an assumption that, perhaps, Putin's money, or his friends, is here somewhere lurking. Although there is always a large amount of reliable information in this "Panama", for those who are not "friends of the US State Department", it is intended to add credibility to the main lie, this is the standard course of the special services in information affairs.
By the way, Kerry recently came to Moscow and personally carried the already famous "small suitcase", on which Putin joked: "brought money"? Maria Zakharova later said that there were documents for the negotiations. Maybe there were "Panamanian documents", and Kerry came to blackmail Putin, or to warn? Or warn by blackmailing?
The publication of the "Panamanian documents", according to the plan of mysterious customers, was supposed to produce the effect of a "bombshell", but it just exploded not in Russia, but in other places. Will the world turn upside down as promised? Well, if someone needed a reason, then maybe something to turn. So, Oleg Lyashko demanded the impeachment of President Poroshenko, and he could be supported by other interested parties, such as Mustafa Nayem, who was hanging Poroshenko's Panama linen in ukroSMI.
The US National Security Service officially included Russia among the enemies, which means the declaration of information war. And war, as we know, is "the path of deception" (Lao Tzu). That is, the wise men in Washington are so clever that they themselves in their doctrine gave reason to consider all American investigations and statements to be false. So they "restrain Russia" on the propaganda front. They promised to give an answer to the "Russian propaganda", and now it appeared! ... Such a "Panamanian" ...
By the way, who invented the offshore at all? " Who is the author of this global tax evasion corruption? The global financial dollar system, that is, the American one, only with its permission, there exists an "offshore world" ... It would be necessary to demand that this system, and the United States personally, cover up their own breeding shop in the world of corruption, in their own personal interests. But it turns out that the main corrupt official exposes himself ... as a fighter against corruption. However, this is the usual move of the American mafia ...
The USA, as a criminal professor Moriarty from stories about the detective Sherlock Homs, has entangled the whole world with his financial tentacles, all willy-nilly in his dollar web, and the American spider pulls the strings. So, oligarch Dmitry Firtash was caught by the hand in India, allegedly bribed someone there. And the United States decided to restore justice, and at the same time remove Firtash from Ukraine, so as not to interfere. Or decided to remove Firtash, and fabricated an Indian occasion?
By the way, Philip Breedlove, commander-in-chief of the NATO armed forces, apparently gave a financial alibi to President Putin when he said that "Putin's investments allowed Russia to create a strong army." That's where Vladimir Putin's money went! ..