The verdict against Nadezhda Savchenko, sentenced to 22 years of imprisonment in a penal colony, entered into legal force, reports
RIA News
report of the press secretary of the Donetsk court (Rostov region). Yulia Kalacheva.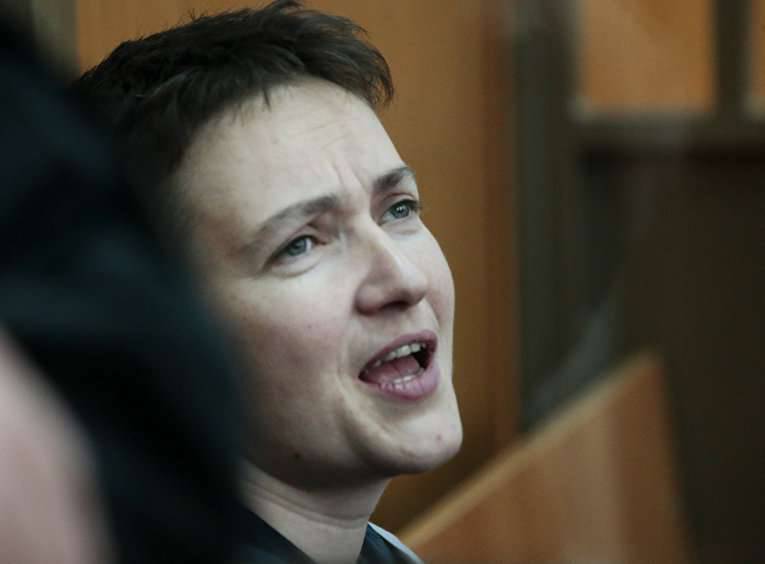 "The court did not appeal against the verdict from any of the parties. Neither the prosecutor's office, nor the victims, nor the accused, and her defense, appealed against the verdict, so he entered into force at 00.00 hours, "Kalacheva said.
Now 3 scenarios are possible: "transfer to a colony, exchange for Russian citizens convicted or arrested abroad, and extradition to Ukraine to serve the sentence at home," the newspaper notes.
The convict herself plans to start a new hunger strike on April 6.
The sentence for Savchenko will end in 2036 (taking into account the time she is under arrest), but after 12 years she can ask for parole (parole). Sending a convicted person to a zone must take place within 10 days.
Possible exchange option. This was not excluded by the representative of the RF IC Vladimir Markin. "Of course, justice requires that all the 22 of the year be served, but if it helps to pull out good and honest people from Kiev dungeons, then you can exchange," he said on April 1.
In turn, Deputy Foreign Minister Sergei Ryabkov called all the talk about the exchange of Nadezhda Savchenko "speculation". According to him, negotiations on this topic are not being conducted.
Meanwhile, the lawyer of the convicted Polozov believes that Kiev will soon ask the Russian authorities to extradite Savchenko to serve his term in his homeland.
"As far as I know, immediately after the sentence comes into force, Kiev will send an extradition request for the transfer of Savchenko to serve his sentence in Ukraine," said Polozov.
By law, the answer to such a request must be given within one month. "However, an additional month may be requested, thus the deadline for the Russian side's response is 60 days," he specified.