RIA News
with reference to the representative of the United Instrument-Making Corporation, reports that the military-industrial complex is equipping the Buk-М2 anti-aircraft missile systems with the latest radio communication systems. According to the representative of the military-industrial complex, these radiocommunication systems are significantly more resistant to the interference that can be induced by the enemy. In addition, the latest radio stations are resistant to signal interception.
From the message of the representative of the United Instrument Corporation:
The defense complex in 2016 will supply the party of the fifth generation radio stations for the Buk-М2 air defense system, which are in service with the Russian army. The complexes have high noise immunity, they provide pseudo-random tuning of the operating frequency and masked communication. This favorably distinguishes them from the radio stations of the previous generation that operated at predetermined frequencies, which increased the likelihood of tracking and intercepting transmitted information.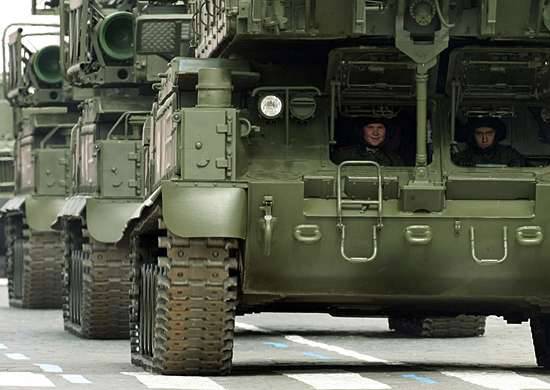 The report says that now there is an active work on the creation of sixth generation communication complexes, which will have fundamentally new opportunities for data exchange. According to the representative of the defense industry, the release of the sixth generation of radio stations in the series is a question of the next two years.