In the city of Kotovsk (Odessa region), unidentified individuals broke into a crypt abandoned by the authorities of the legendary commander of the Civil War, Gregory Kotovsky, reports
Look
with reference to tass.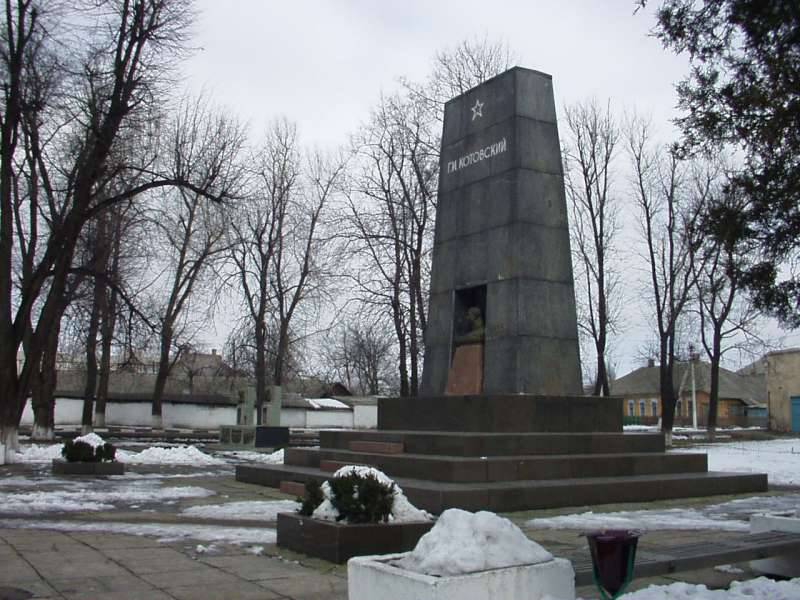 "Vandals broke into the barn lock, hoping to profit from some valuable artifact. But they were disappointed: only a coffin, a wreath and a portrait of Kotovsky remained inside, "the agency cites a source in the local police.
According to a representative of the city administration, "after the collapse of the USSR, excursions to the mausoleum, where Kotovsky's embalmed body was kept, stopped due to an emergency condition, to which the structure came due to lack of funding."
Now local authorities are deciding what to do next: to find money for the restoration of the museum or to demolish everything and bury the body.
The first crypt was built in 1925 g, immediately after the death of Kotovsky. Then the city was called Birzul (before 1935). From 1934-th in the mausoleum began to conduct excursions, they took in the pioneers, a number of rallies were held. In 1941, the Nazis destroyed the crypt and buried the body. But local railway workers dug it up and hid it until the return of the Soviet troops. In 1965, the mausoleum was completely restored.