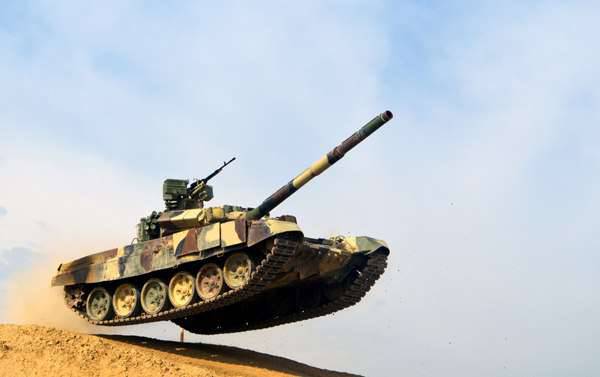 Currently, the basis of the shock power of the Azerbaijani ground forces are modernized
Tanks
T-72 and recently acquired in Russia T-90CA, which, according to a number of characteristics, are currently the best versions of the "nineties", delivered abroad.
The Azerbaijani T-72A, T-72М1 tanks, modified with the help of Israeli specialists, received the designation "Aslan" ("Lion"). This upgrade option is largely close to the Georgian T-72 SIM1. The main difference from the T-72A and T-72М1 was a significant improvement in sighting systems. In particular, thermal imagers have appeared, thanks to which the gunner and commander of the vehicle were able to effectively conduct combat operations at night.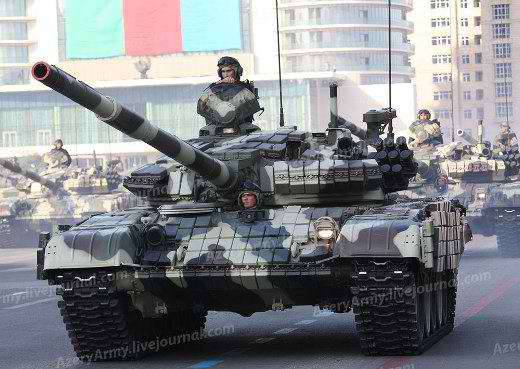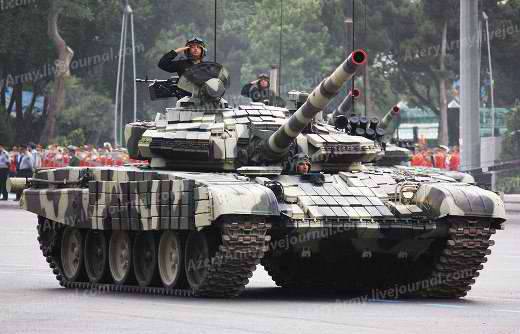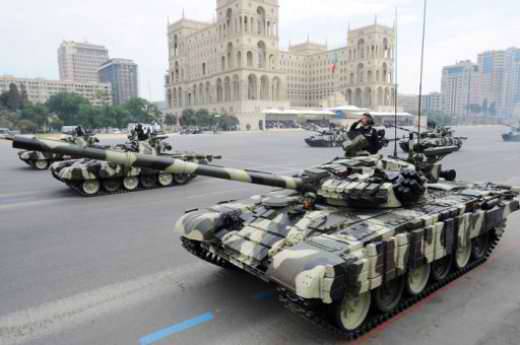 The digital ballistic computer, in addition to the range to the target, such as ammunition and other characteristics, also began to take into account the wind sensor data, as a result, the accuracy of firing on the move increased.
Mechanic-drivers of tanks also received their thermal imaging devices for driving in night and low light conditions.
Instead of the old Soviet radio stations, NATO standard communications were mounted. A "friend-foe" sensor GPS navigation system was installed.
However, despite the impressive list of innovations, according to military experts, the modernized "Lev" did not meet modern requirements in a number of characteristics. For example, an insufficient level of security - the tank is equipped with a first-generation dynamic protection, which is completely ineffective against modern tandem cumulative ammunition and absolutely powerless against sabot projectiles. As the power plant, the old 780 hp engine remained, which does not provide acceptable mobility characteristics.
As a result, disillusioned with Aslan, the Azerbaijani armed forces decided to purchase a large batch of modern Russian T-90CA tanks, which began to arrive in June 2013. In total, about a hundred of these combat vehicles were received.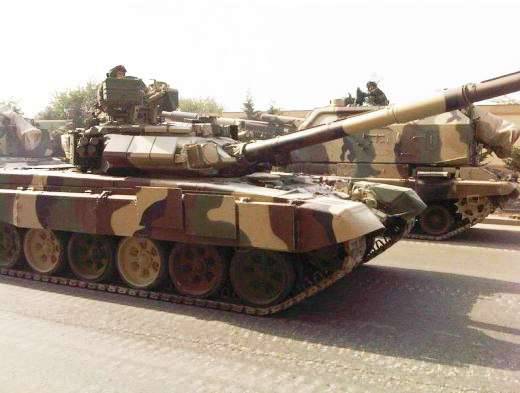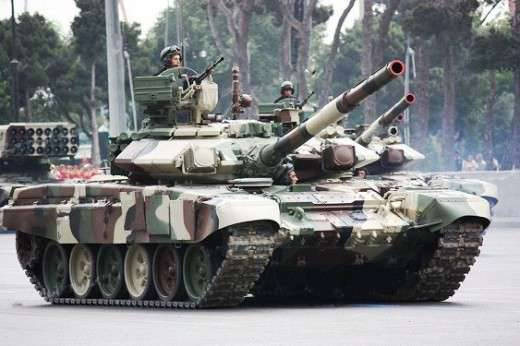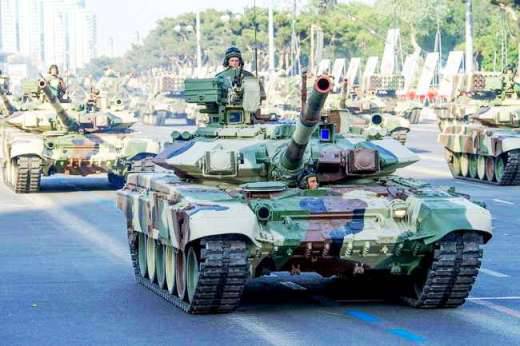 These tanks have modern fire control systems with thermal imagers. To defeat enemy tanks at a distance of 5 km, it is possible to use guided missiles launched through the barrel. According to some information, target tracking machines are installed on the tanks, which is absent on Russian T-90А.
Azerbaijan, in fact, became the first foreign state, whose army massively purchased for its tanks optoelectronic suppression complexes of high-precision weapons, again in a more advanced version than are available in the Russian army.
Significantly facilitates the work of the crews T-90CA in hot climatic conditions, the presence of air conditioning. This will significantly improve crew living conditions. Unfortunately, tanks for the Russian army are not equipped with such air conditioners.
According to military experts, the Azerbaijani modernized T-72 and T-90CA substantially outperform the tanks, which are not only in the Armenian army, but also in service with the Russian military base deployed in this region.