The news agency Sputnik reports that in South Ossetia they are ready to hold a referendum on the union of the republic with Russia (not as a subject of the federation).
Sputnik
He refers to the head of the RSO Leonid Tibilov, who said that he had recently discussed the issue of the possible unification of South Ossetia and the Russian Federation with Russian President Vladimir Putin.
From the statement of the president of the RSO:
We discussed this issue with Russian President Vladimir Putin, and we came to the conclusion that this is an intra-Ossetian question. This issue needs legal reflection, and for its implementation it is necessary to make changes to the Constitution of the RSO, on which the referendum will be held.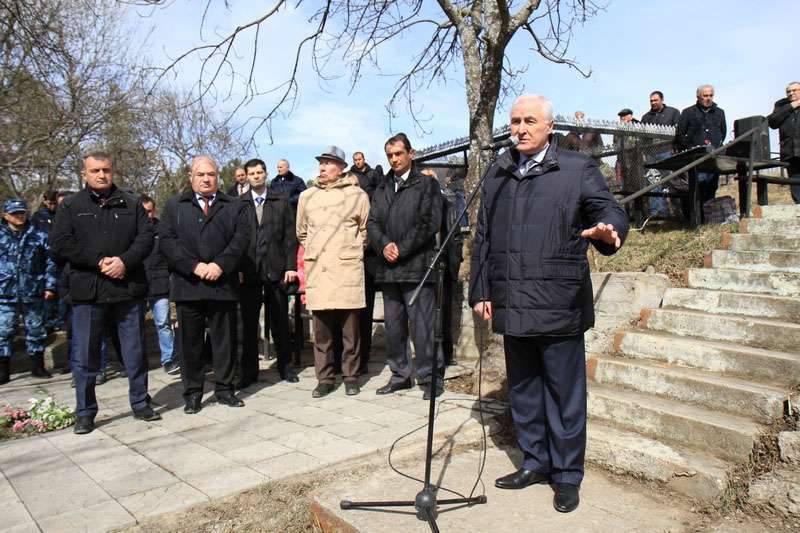 The fact is that constitutionally the head of the Republic of South Ossetia does not have the right to appeal to the head of a foreign state with a proposal to merge. However, according to Leonid Tibilov, it is possible to make changes to article 10 of the Basic Law of the RSO, and on the basis of this (if the people support it) "it will be possible to create a single governing body".
Leonid Tibilov added:
Thus, we release Russia from the political risks that could arise from a direct entry. And I think the referendum will be held very soon: not in a year, not in two, or even not in six months, but before.
Earlier, the head of South Ossetia said that the people of South Ossetia considered reunification with the Russian Federation their main dream.
For the time being, it is not entirely clear what form a hypothetical union is possible if it is not a direct occurrence according to the variant of the Crimea and Sevastopol. Will this be the next version of the Union State (as with Belarus), or is it a confederative version, following the Swiss example? In any case, the "partners" will be very "pleased" by holding a referendum in the RSO ...
For reference: the Republic of South Ossetia is a partially recognized state (recognized by the Russian Federation, Venezuela, Nicaragua and Nauru). The population of the country is no more than 53 thousand people. Most of the residents of South Ossetia are Russian citizens. The official currency of the republic is the Russian ruble, which has a direct circulation.