Specialists of the Zvezdochka Ship Repair Center completed the renovation and modernization of the Indian diesel-electric submarine Sindukirti at the shipyard in Vishakhapatnam, reports
MIC
With reference to the press service of the Russian plant.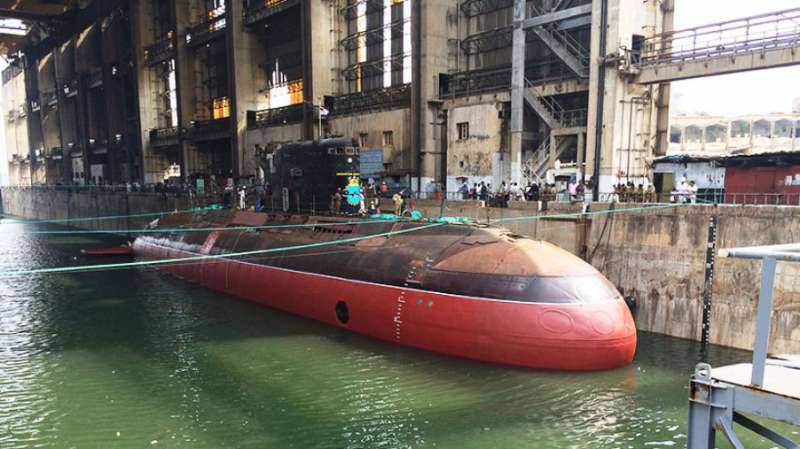 Conclusion of the Sindukirti from the dock, November 2014 of the year
"Repair" Sindukirti "was the first experience of deep modernization of the Russian-built submarine at the Indian shipyard. The work lasted almost 10 years, "the company noted.
"As a result, the ship was re-equipped under the modern Club-S missile system and became a full-fledged multi-purpose submarine capable of striking out of water at surface targets," the message said.
According to the information, the Indian diesel-electric submarines "also updated the traffic management system, the automated information management system and the integrated ship control system".
The press service did not report how much the Indians spent ten years repairing the submarine.
Help "MIC":
Since the 1997 of the year, the Zvezdochka CS (Severodvinsk), specializing in the repair and disposal of nuclear submarines, has upgraded five diesel-electric submarines at its stocks: Sindouvir, Sinduratina, Sindugosh, Sindidvay and Sindurakshak ". In the summer of this year, it will adopt the sixth Indian submarine, the Sindukesari, for modernization. All these submarines of the Russian construction of the 887ECM project (according to the NATO classification - "Kilo"), developed in the Rubin Central Design Bureau. "