The Qatar Defense Ministry signed a memorandum of intent with the European company MBDA to acquire a new mobile coastal anti-ship complex, the blog reports
bmpd
.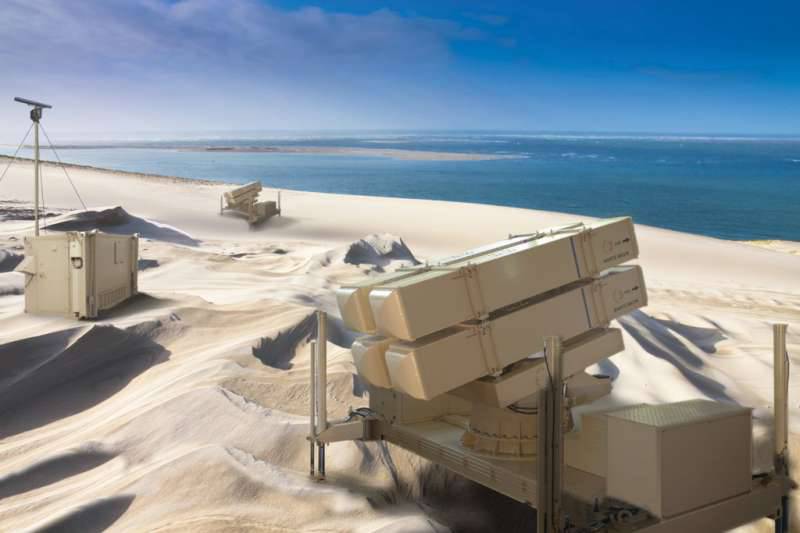 Image of battery elements acquired by Qatar of a new mobile coastal anti-ship missile system developed by MBDA
The main contract should be concluded soon. According to preliminary data, the transaction amount will be about $ 725 million. The number of ordered complexes is not specified.
"The battery of the new SCRC includes a container target detection and control station, including a radar transported by a car, as well as two rotary four-container launchers on car trailers. A feature of the complex is the use of two types of anti-ship missiles in its structure - Exocet MM40 Block 3, produced by the French branch of MBDA and having a range of 200 km, and the new lightweight Marte ER produced by the Italian branch of MBDA, "the publication says.
According to the author, "the Marte ER rocket is equipped with a turbojet engine (unlike the previous versions of the Marte rocket with a solid-fuel engine) and has a firing range of up to 100 km." The Qatari military department became the first known customer of these missiles.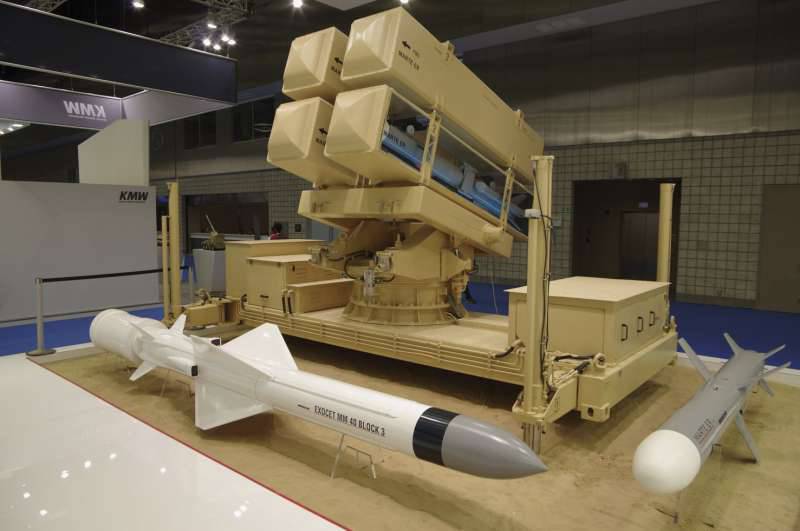 Launcher of the new MBDA coastal mobile anti-ship complex with Exocet MM40 Block 3 and Marte ER anti-ship missiles (right)