The command of the DPR Ministry of Defense Corps with reference to military intelligence reports that mercenaries from the United States have joined the shelling of the republic's settlements. This information was presented during the briefing by Colonel Edward Basurin, deputy commander of the Corps of the Ministry of Defense of the Donetsk People's Republic. From the statement of Colonel Basurin (leads
DAN
):
According to intelligence reports, the facts of work in the 16 battalion of the 58 th separate motorized infantry brigade of mercenaries from the United States were established. Foreign consultants provide assistance to Ukrainian military personnel in setting up the equipment of the American radio intelligence station, which is designed to fix artillery explosions. To tune the work of the radar station, the Ukrainian military together with the mercenaries from the USA conducted shelling of the DPR settlements.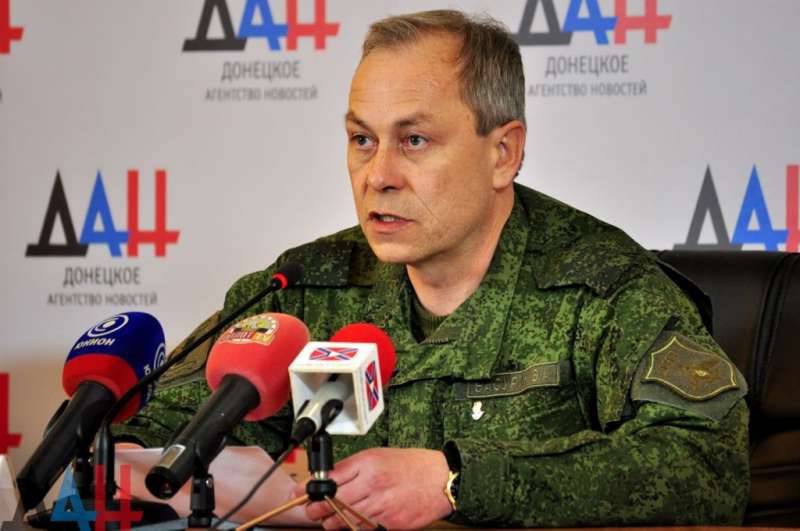 Eduard Basurin noted that Makeevka was being fired from the positions of a motorized infantry brigade of the Armed Forces of Ukraine under the command of Oleg Gromadsky.
Today, as a result of another shelling by the Ukrainian side, a soldier of the army of the Donetsk People's Republic was killed.
In total, more than 125 attacks on the territory of the DPR by Ukrainian security forces and foreign mercenaries were noted over the day. Seriously suffered the northern outskirts of Gorlovka. In the village of Zaitsevo, which today is one of the hottest spots on the map of Donbass, as a result of the mortar shelling, residential buildings on Rybalko Street were destroyed. Under attack came the building of the former school.
In the Luhansk People's Republic reported the revitalization of Ukrainian snipers along the line of contact. According to Major Andrei Marochko, a representative of the People's Militia Corps, more often, in the airspace of the LC, APU drones conducting reconnaissance began to appear.