Western journalists published on the website gettyimages a photograph of the 1L261 radar machine of the 1L260 "Zoo-1M" rocket and artillery reconnaissance complex, which, judging by the inscription, was moving towards the Syrian city of Palmyra ( ancient Syrian city of Palmyra ").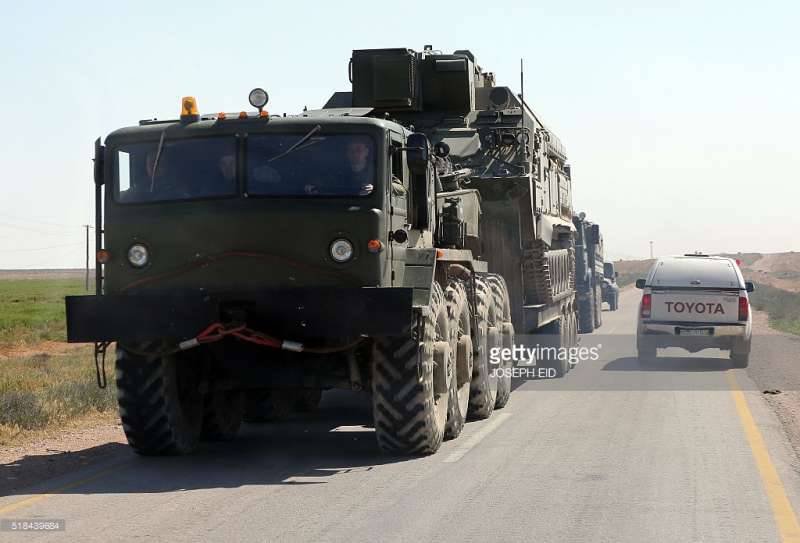 In this regard, the blog
bmpd
recalled a recent report by the Ministry of Defense of the Russian Federation, which stated: "Over the past three days, three modern complexes with unmanned aerial vehicles were additionally transferred to Khmeimim's airfield,
Two radar stations for detecting small targets that can detect the use of artillery weapons systems by terrorists "
.
According to the authors of the article, "it is primarily about the counter-battery radar" Zoo-1 ", which the Russian ground forces received in service in the 2007 year.
This complex
"It is intended for reconnaissance of the positions of enemy fire weapons by calculating the ballistic trajectories recorded by the radar of shells and missiles, as well as for adjusting the fire of its own artillery. He can also monitor the airspace and control unmanned aerial vehicles ",
- the article says.