The representative of the prosecutor's office of the Turkish city of Izmir in an interview
TASS
reported that the issue of the extradition of the arrested Alparslan Celik to the Russian justice could be considered. Recall that Chelik is a fighter who earlier claimed on camera that he was the one who shot the Russian Su-24 pilot Oleg Peshkov. After the arrest, Chelik said that he had nothing to do with the murder of the Su-24 Bomber pilot of the Russian Federation Air Force, shot down by Turkish Air Force fighters. After that, they came from Izmir
news
that, кelik and was delayed not on suspicion of involvement in the murder of a Russian soldier, but allegedly in connection with fraud in Turkey.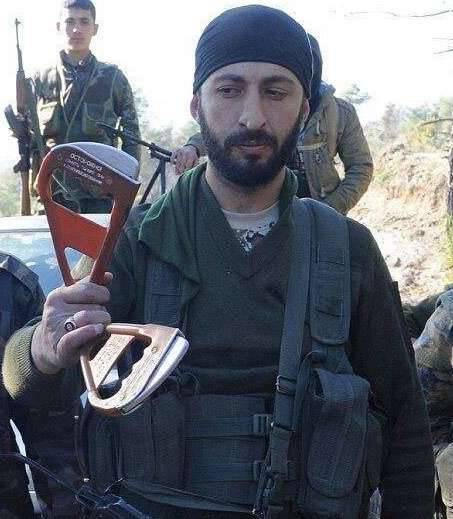 From the statement by the representative of the prosecutor's office of Turkish Izmir, in which елиelik is located:
If a request for extradition is received from the Russian side, it will be considered by the Prosecutor General. While we can not provide data on the progress of the investigation and whether there was such a request. The situation is complicated, because Celik is not a citizen of Russia, but a citizen of Turkey.
Recall that елиelik and several of his accomplices were detained by Turkish police 30 in March in one of the Izmir restaurants. An entire arsenal was seized from them during the detention.
weapons
, including a Kalashnikov, a rifle, pistols, ammunition. After the arrest of елиelik in Izmir's prosecutor's office, he was asked to comment on his shooting with a machine gun at a Russian pilot descending by parachute and his statement that he had killed a Russian soldier. Celik stated that he "did not shoot the pilot and told others not to do it".
It seems that now the Turkish authorities have decided to play a play with this Chelik, demonstrating the alleged desire to improve relations with the Russian Federation.