Over the past day, the armistice regime in Syria was broken 11 times, positions of government forces and settlements in the provinces of Aleppo, Lattakia and Damascus were fired upon, the Russian Conciliation Center in Syria reports on the website
Ministry of Defense of the Russian Federation
.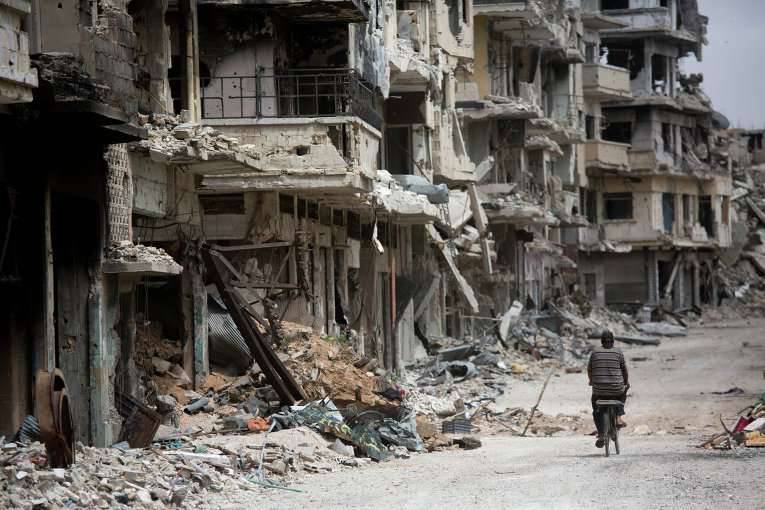 Opposition groups Ahrar Al-Sham and Liva Al-Sultan Murad are involved in the violation of the truce.
The Russian military also notes the intensification of the activities of the Jabhat al-Nusra terrorist group.
"Provocations by the formations of the Jabhat al-Nusra terrorist organization in the north and north-west of Aleppo province continue.

From the district of Rashidin in the area of ​​the university in the city of Aleppo terrorists released 9 min. Seriously injured woman.

After mortar shelling of positions of government units, the terrorists of Jabhat al-Nusra attempted to continue the offensive launched yesterday and seize the town of Mrekes (Aleppo province). Having encountered stubborn resistance, the militants, having lost the killed 12 people, retreated to their previous positions. The UAR armed forces regained control of the Abu Rwel locality. "
According to the report, "the specialists of the Reconciliation Center together with representatives of the administration of the province of Der'a transferred 2,5 tons of humanitarian aid to the residents of the CARFA settlement, which was based on food."
The number of settlements that have accepted the terms of the armistice in Syria has increased to 57.
The number of paramilitary groups that declared a cease-fire remained unchanged - 44.