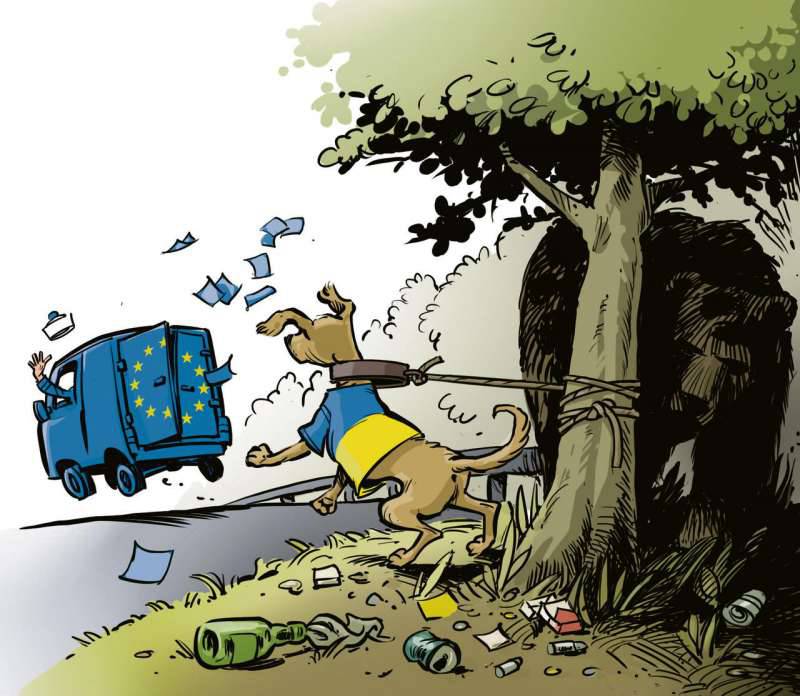 In Holland, a referendum will be held on the attitude of the subjects of the kingdom to the association agreement between Ukraine and the EU.
I really want to understand who and why needed this referendum, if all 28 EU member states, including the Netherlands, have already ratified this agreement?
Why is it that for the seemingly insignificant reason, like Ukraine, the Dutch decided to hold the second
history
country plebiscite? They are not Swiss, who often joke to themselves that their favorite thing is to vote for something.
Consider two versions that are not only not contradict each other, but also closely interrelated.
So, the first and well-known version is that the referendum was initiated by Euro-skeptics opposing the arbitrariness of the European bureaucrats and the EU as a whole.
By itself, Ukraine does not particularly care about them, it is important for them to show the "fuckin 'mother" to officials from Brussels, who, in their opinion, have usurped all power in the European Union.
Local activists prepared an e-petition, under which more than 450 thousands of people signed up quite quickly. In order for the referendum to take place, it is necessary to collect at least 300 thousands of signatures.
Until recently, the Western press either silenced the very fact of the plebiscite, or covered this event in the spirit that it was not necessary to go to it.
In general, nothing foreshadowed trouble for the Ukrainian European integrators, if 3 March 2016 of the year, like a bolt from the blue, were not heard by the well-known statement of the head of the European Commission, Jean-Claude Juncker: 20 years, as well as a member of NATO. "
It became obvious to everyone that Ukraine was rudely and unceremoniously "drained". At the same time, the European media began to vigorously exaggerate the topic of the referendum, which, of course, significantly increased the turnout of its potential participants.
Let me remind you that according to the legislation of the Netherlands, a plebiscite can be considered valid if at least 30 percent of voters took part in it.
So, the quorum is reached, the result is known. According to all opinion polls, the Dutch are guaranteed to bury the great Ukrainian dream of 6 on April 2016.
The second version is that Europe in the person of Angela Merkel decided in such an elegant way to escape from the Ukrainian trap, into which she rashly pleased her thanks to the titanic efforts of Washington. Then it will be possible to explain to the Americans that the democratic choice of voters must be respected.
Like, we are not to blame, the people decided everything for us!