After the necessary modernization, the Feodosia plant "More" will receive an order for the construction of small rocket ships (MRK), reports
RIA News
message of Dmitry Rogozin.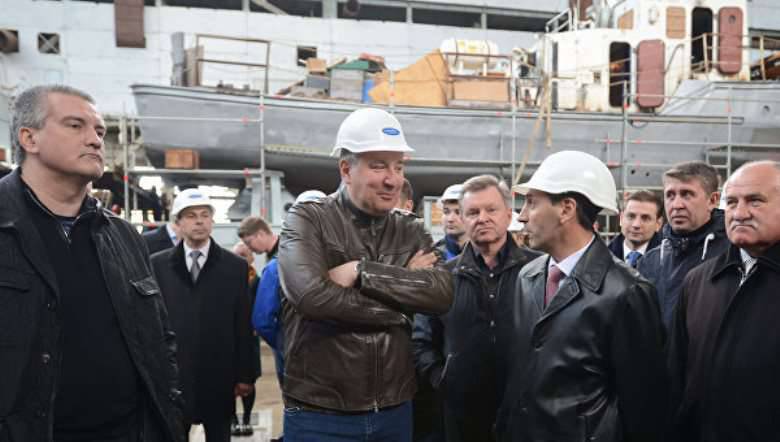 The plant was nationalized in May 2014-th after the annexation of the Crimea to the Russian Federation and for a long time stood idle without orders. Earlier, the issue of possible investments in the enterprise from the St. Petersburg "Pella" was discussed.
Rogozin promised that the first stage of the modernization of the plant's capacities would pass until the autumn. "Everything that is trash (old Ukrainian orders), we will sort it all out and clean the workshop," he said.
He said that the shipyard "during this year will increase the capacity of the slip-device launching ships, after which the shipyard will receive more serious orders, including the production of small rocket ships."
So far, the plant "produces some kind of cutters," Rogozin added.
Help Agency:
"Plant" Sea "- a manufacturer of military and civilian ships: ships on hydrofoils, air cushions, air-caverns, gliding, as well as yachts and boats with hulls of aluminum-magnesium alloys. In Soviet times, the shipyard made amphibious assault ships of the Zubr type, unique anti-submarine ships of the Sokol project. "