Syrian troops with the support of the militia drove terrorists from the mountain range of Suniyat-Homs, located in 2-km from the city of Qariyatin, occupied by the IG, reports
RIA News
the message of his correspondent.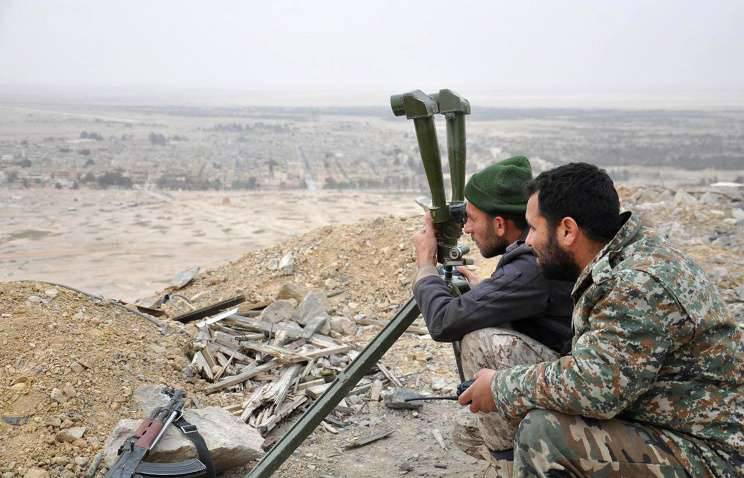 "The operation to liberate the Christian city of El Qaryatayan from the terrorist group" The Islamic State began on Saturday morning. The forward detachments of the army and its allies began to advance under cover of artillery from the south, south-east and north-west. In a few hours, according to the Syrian officers, about 30 militants were eliminated. Seven soldiers were injured, "- said in a statement.
The occupied heights allowed the military to take under fire control the entire territory of the city of its surroundings. The main army forces and heavy weapons are being pulled up to the ridge.
"At the moment, active hostilities ceased. Artillery works on the outskirts of the city. Terrorists have little resistance. However, the storming of the city, according to the military, is not possible until the approaches to El-Karyatain will not be explored by sappers. According to some information, the IS militants during the retreat had time to mine the roads and buildings inside the settlement, "the journalist said.
The Christian city of El Qariathein captured by the Islamists in August 2015-th, is the main stronghold of militants in the south of Homs province.