Airborne cruiser "Admiral Kuznetsov" will lead the Russian naval grouping in the Mediterranean Sea, on board will be carrier-based aircraft Su-33, Su-25UTG and MiG-29K, reports
MIC
with reference to tass.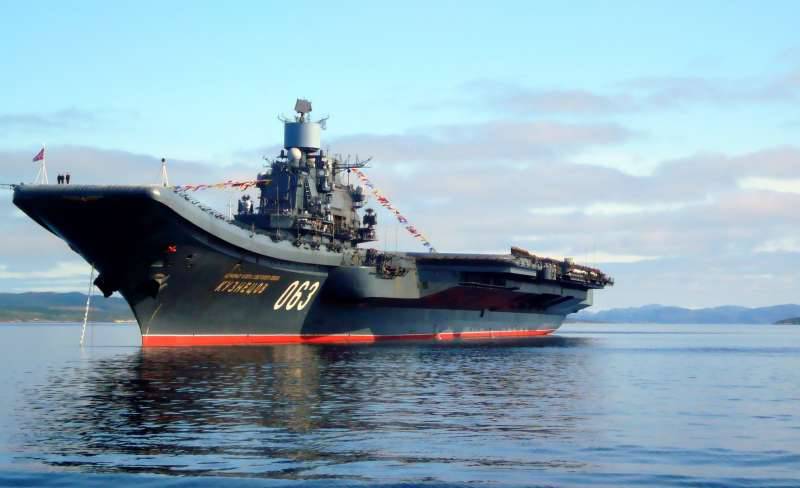 "In accordance with the plans of the General Staff of the Armed Forces of the Russian Federation, Admiral Kuznetsov will enter the Mediterranean Sea in September-October, where he will head the permanent grouping of ships of the Russian Navy. The cruiser will carry on board the mixed air group of carrier-based Su-33, Su-25UTG and MiG-29K aircraft, "a military source told the agency.
He noted that "MiG-29K / KUB fighters were tested on the Kuznetsov in the 2009 year, but since then they have not been stationed on a cruiser on an ongoing basis."
"In the months remaining before the start of the cruise, the crews of the aircraft will hone skills of takeoff and landing on the deck of the aircraft carrier at ground test training complexes in Saki and Yeisk," the source added.
Help "MIC":
"MiG-29K is a new Russian carrier-based fighter designed for the air defense of ship formations, gaining air supremacy and destroying surface and ground targets. The contract for the supply of Navy 24 aircraft in single and double versions was concluded in February 2012 year. "