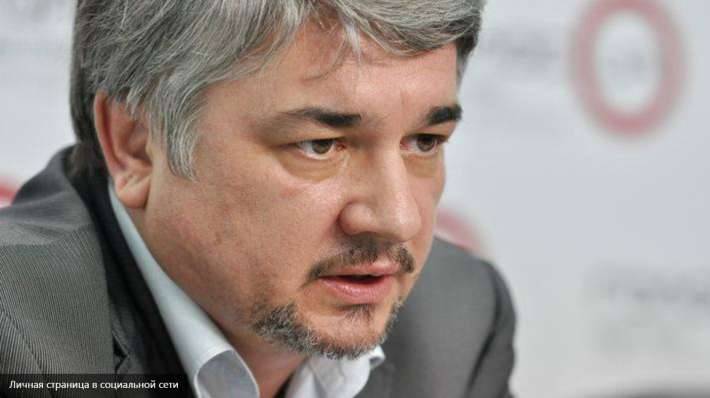 While the deputies of the Verkhovna Rada, left to their own devices, are furious, the Ukrainian president Petro Poroshenko is doing away from Kiev with the most important thing - begging for regular loans to support life in a dying country. Now we can already draw conclusions from Poroshenko's trip to the United States. Have you been successful in this event? Correspondent of the Federal Agency
News
talked with the famous political scientist Rostislav Ishchenko.
During Poroshenko's trip to the United States, the issue of credit guarantees for Ukraine was raised. The US authorities are ready to provide the Ukrainian authorities with a tranche of one billion dollars only in the event that a new cabinet of ministers is formed, which will cooperate with the International Monetary Fund. It is worth noting that President Barack Obama directly told Poroshenko about this.
- How can you evaluate the trip of the Ukrainian president to the United States?
"I can say that Poroshenko's trip to the USA has become three times less successful than he expected," Rostislav Ischenko told in an interview with the FAN correspondent. "Because when Poroshenko was going there, he declared that he would bring American guarantees for three billion US dollars." Now he declares that he was promised one billion US dollars if a new government is created. But I do not know if they promised him or did not promise him, and when they promised him, and so on. But one billion is exactly three times less than three billion.
In addition, we see that the government has not yet been created in Ukraine. Well, and so on. I think that by the end of the trip the results for Poroshenko will be even less successful.
"Many Ukrainian and Russian mass media point out that the topic of Ukraine was set aside even during the visit of Petro Poroshenko. With what it can be connected?
- First, he came there for a conference on nuclear safety. There are about a hundred countries. What does Ukraine have to do with it? Ukraine in the context of nuclear security can only be viewed as a country in which it is necessary to impose international control over nuclear power plants and put international protection on them. More Ukraine from this point of view, the international community is not interesting. Secondly, Ukraine is a generally failed state. What else can you say about this?
"Another important moment from Poroshenko's trip to the USA." US Vice President Joe Biden, said that the Americans are planning to give 335 millions of US dollars to Ukraine for security. According to him, this money means hiring new foreign advisers, organizing non-lethal military assistance, as well as training Ukrainian military personnel. What do you think about this?
- This is a traditional United States loan. Washington will pay its instructors for teaching the Ukrainian army something there. For example, the same Ukrainian border guards. In essence, this is the budget money of the United States, which was allocated by the United States, but as a loan to Ukraine.
- That is, it turns out that Ukraine will not receive this money on hand?
- Yes, Ukraine will not receive them. Ukraine will receive only the obligation to pay them ever to the United States.
- Proceeding from Poroshenko's trip to the USA, there is a persistent feeling that Washington simply "merged" Ukraine. In your opinion, has this already happened?
- Everything has happened a long time ago. If the United States has long since been solving Ukrainian problems with Russia without Ukraine, with Russia. What other evidence of plum needed?