Dmitry Rogozin, Russia's deputy prime minister in charge of the defense industry, said today that a ban would be imposed on the withdrawal of large shipbuilding contracts outside the Russian Federation. According to the deputy chairman of the Russian government, a special commission on import substitution will be involved in the control process, which will assess the possibility of shipbuilding in the framework of large projects, primarily by domestic enterprises. Rogozin strongly criticized the placement of Russian shipbuilding orders in foreign shipyards.
Dmitry Rogozin, who spoke at the Marine Board in Sevastopol, quoted by the news agency
TASS
:
Unfortunately, not all large customers realized the seriousness of the moment, including the emerging political situation that is developing around our country. The report to the President included information material from the Chinese division of the Russian Maritime Register of Shipping, which lists the brilliant achievements of the register in technical supervision of ships in the construction of 2013-2015 in 7 Chinese shipyards, as well as in the manufacture of materials and products for ships at 118 plants in 48 cities of the People's Republic of China.
According to Dmitry Rogozin, the government is developing a set of measures that are aimed at ensuring that shipbuilding orders worth 1 billion rubles are agreed by the government commission on import substitution, so that priority in the implementation of such orders is given to Russian enterprises.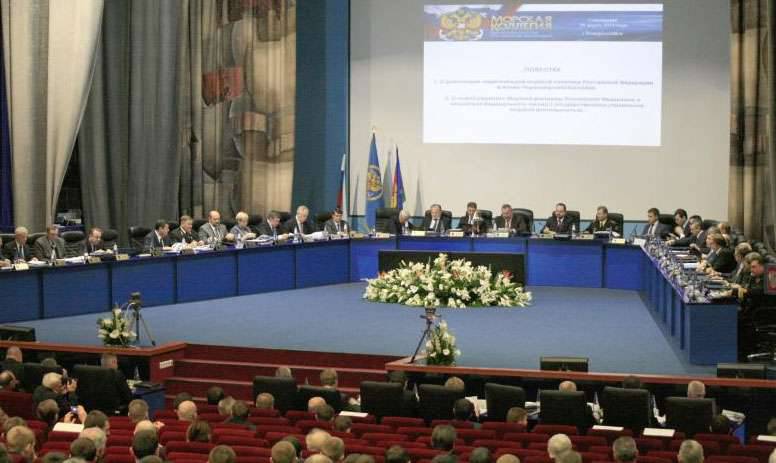 Rogozin:
We are forming a new weapons program. At the same time, we achieve the targets for updating the naval
fleet
and weapons. After 2020, the largest planned capacities of large military-industrial enterprises will be released, and now it is necessary to know what the load of civil, marine and river equipment will be.
On his Twitter account, Rogozin, referring to those who continue to place orders at foreign shipyards, made the following entry:
Sometimes I feel an acute shortage of SMERSH for better conviction of some comrades.