Began testing three projects of heavy domestic unmanned aerial vehicles. The representative of the United Aircraft Building Corporation, who is at the FIDAE-2016 international exhibition in Chilean Santiago, said this in an interview with Interfax. From the message of the UAC representative:
This drone three projects in dimension three, five and ten tons. The vehicles are in varying degrees of readiness: some have already flown, others are preparing for the first flight.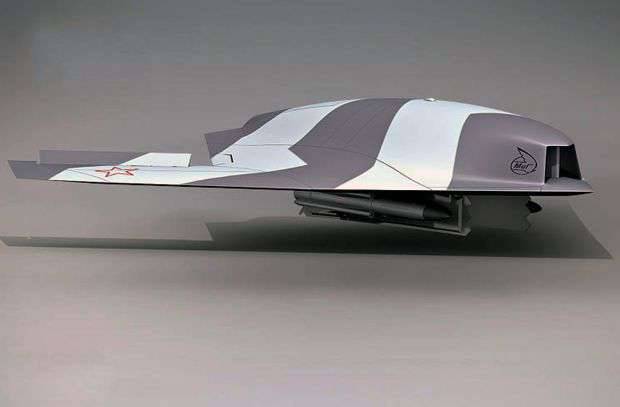 According to the source
Interfax
, the development of heavy UAVs are engaged in Russian enterprises that are part of the structure of the United Aircraft Building Corporation. According to him, the Ministry of Defense has set the main parameters for the creation of heavy UAVs, and these parameters are priorities in the production of works.
From the statement of the expert:
The demonstrators have already been created, the flights of which have confirmed the correctness of the decisions made. According to the results produced product samples.
Recall that at the beginning of the year, Deputy Defense Minister of the Russian Federation Yuri Borisov announced that the first Russian heavy drone was created, capable of not only conducting reconnaissance, but also striking at targets. According to some reports, the development of the UAV was carried out by specialists of the Sukhoi Design Bureau, the Sokol Design Bureau, as well as Transas-
Aviation
". On the characteristics of the UAV is not yet officially reported.