The State Fishing Agency of Ukraine disseminates information that in 2017 it will sell all ships that belong to the class of ocean
fleet
from those on the state balance. We are talking about 4 ships that will be privatized. The readiness to sell ocean-class ships remaining in Ukraine, said the head
State Fisheries Agency
Yarema Kovalev.
It is noted that for all four vessels it is planned to help out at least 16 million dollars. At the same time, an expert independent agency
Atlantic Shipping
(Denmark) carried out a preliminary assessment of the value of Ukrainian ships and announced that the total amount that Ukraine could gain from such privatization would be no more than 6 million US dollars.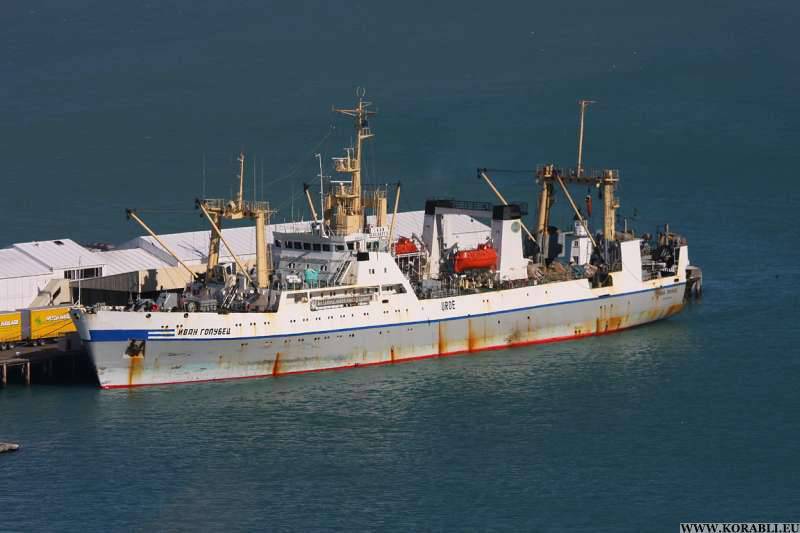 According to Yarema Kovalev, the proceeds will be used to "update the internal fleet." What, in this case, Mr. Kovalev means by "internal fleet", and when to expect updates, taking into account the fact that in recent years Ukraine is engaged only in ship sales (including scrap metal), the representative of the State Fishery Agency of Ukraine did not say.
Kovalev:
Given the exhaustion of technical resources, the issue of privatization is relevant. It should be as transparent as possible so that no one has any questions. The targeted use of the funds received for the renewal of the internal fleet will be a powerful impetus for both Ukrainian fishery and shipbuilders.
It is reported that in the 2015 year, the Ukrainian fishing fleet reportedly reported profit for the first time in 20 years. She made 19 million hryvnia.
For reference: in the 1991, the Ukrainian SSR owned more than 200 ocean vessels. In 2015, they left 11, and on the state balance sheet - the very 4, which are also going to sell. These are "Alexey Slobodchikov", "Ivan Golubets", "Captain Rusak" and "Professor Mikhail Alexandrov".