Observers of the OSCE monitoring mission (SMM) reported the discovery of two Osa anti-aircraft guns on the territories controlled by Kiev (outside the storage areas),
RIA News
Post press service SMM.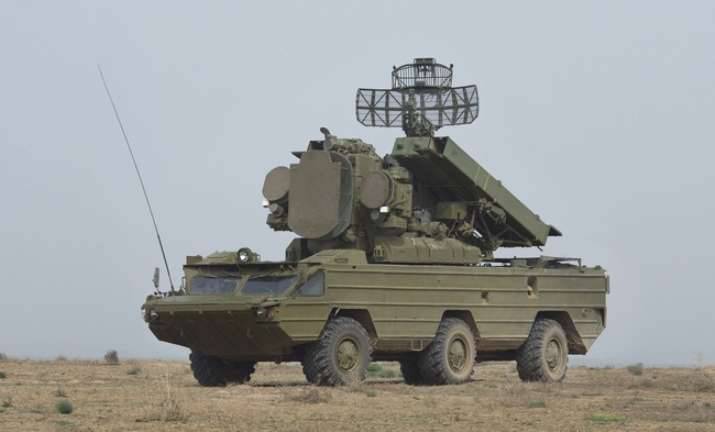 "In violation of the corresponding 29 withdrawal lines in March, the SMM saw one anti-aircraft missile system (9K33, Osa, 210 mm) in the area controlled by the government of Novoaydar (49 kilometer north-west of Luhansk) and one more anti-aircraft missile system (9KUMNUMNUMNX33UMNUMXUMNUMXUMME). "Wasp", 210 mm) near the government-controlled village of Raygorodka (34 kilometer north-west of Luhansk) ",
reported by observers.
The report notes that on the same day, the SMM visited one place of permanent storage of heavy weapons of the self-proclaimed Luhansk People's Republic, and recorded the presence of all the weapons, the withdrawal of which to these storage sites was verified earlier.