New interference-free robots and reconnaissance vehicles of the new generation will be created for the radiation, chemical and biological defense troops, reports
RIA News
the message of the commander of troops Edward Cherkasov.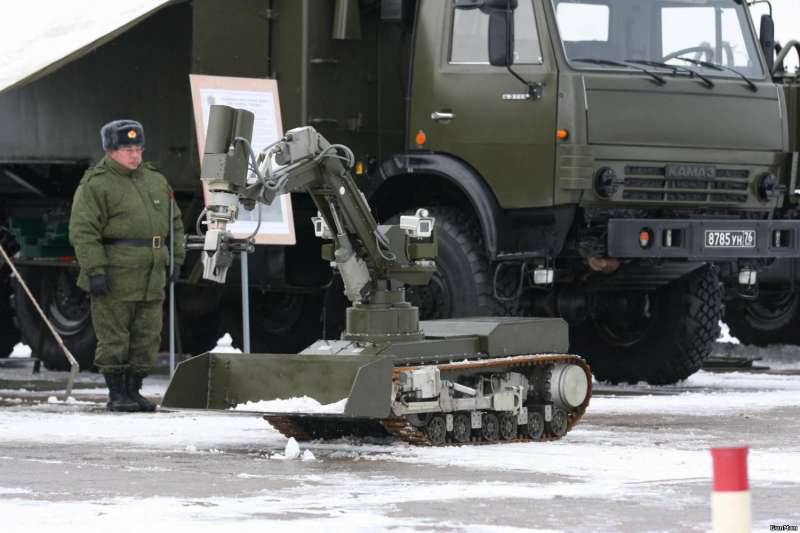 "The immediate prospect for means of detecting RCB conditions is the development of new generation reconnaissance vehicles with remote reconnaissance equipment, which significantly increase its efficiency and exclude personnel contact with the contaminated atmosphere and terrain," Cherkasov said at commemorative events in connection with the 30 anniversary of the disaster at the Chernobyl nuclear power plant.
In addition, according to him, "in 2016, a modern mobile complex will be created for collecting, evaluating and forecasting RCB conditions on the basis of the new car of the analytical unit based on the Tiger car."
Also, "for the supply to the troops, it is planned to take a special machine of the control and distribution point, which will provide the possibility of conducting radiation and chemical control of vehicles, cargo, pedestrians when leaving the contaminated zone," Cherkasov added.
"Technical means of special treatment, adopted by the armed forces today, have universal capabilities for carrying out special treatment, heating the liquid and sanitary treatment of personnel, provide processing of large-sized equipment and buildings, sensitive equipment," he said.
The general noted that "only in 2014-2015 years was taken on the supply and commissioned more 20 new types of weapons and equipment RHBZ."