The Russian Defense Ministry considers the report of the British "pseudo-experts" from the AirWars Monitoring Group (AMG, Monitoring Group of Air Wars) to speculate about the alleged mass death of civilians in Syria from Russian bombardments, reports
RIA News
statement of the representative office Igor Konashenkov.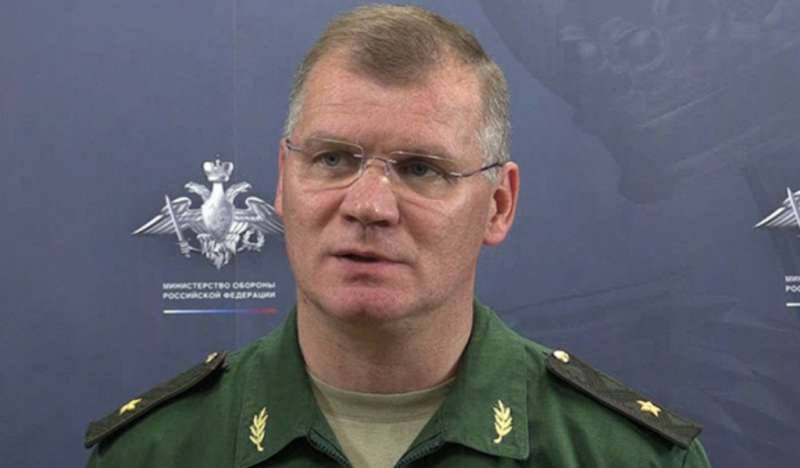 "Is it worth adding that the basis for the" analysis "of these pseudo-experts of the actions of the Russian videoconferencing in Syria became the speculations of the British" human rights "livebatrix. In general, the appearance of a new sign in the same British "whistleblowers" from the already outdated offices of the Syrian Observatory of Human Rights and others like it is obvious. And the very renewal of the "assortment of" British "analysts" is a primitive move at the level of first-year students who are learning the basics of marketing at a provincial college "
stated Konashenkov.
According to him, "the sudden appearance in public of a regular" group of analysts "with regular accusations of the actions of the Russian videoconferencing in Syria leads to sad thoughts about the intellectual infertility of prudent" friends "in the special services of Albion."
"It is enough to look at the personal composition of the AMG" analysts "to re-discover among them the recently popular expert category called" international journalist ". And, by the way, some of them are simultaneously included in another community of "experts" - Billingcat, known for its speculation about Russia's alleged involvement in the tragic death of Malaysian Boeing MH-17 in the skies of Ukraine, "the major general said.
He also expressed surprise, "why these anti-Russian" experts "," analysts "," activists "," human rights activists "and simply haters of Russia like poisonous mushrooms grow so well and multiply in the lands of the British Kingdom".
"But no less surprising is the absolute gullibility and uncritical readiness of individual Russian media from business and economics to take seriously the works of such" British scientists. " And then shout about them, as a "sensation," inside Russia. How, then, to take seriously and trust their analytical materials on economics or finance? "Said Konashenkov.