The deputy commander of the People's Militia of the LNR, Oleg Anashchenko, told the media that representatives of the Ukrainian security forces were ready to conduct provocations in the area of ​​the Golden Checkpoint that was resuming its work. This checkpoint was "opened" by the head of the so-called Lugansk regional military-civil administration, George Tukas.
Statement by Oleg Anashchenko leads
Lugansk Information Center
:
According to the information we have at our disposal, the Kiev security officials intend to conduct a series of provocations at the Golden checkpoint to discredit the people's militia units and the republic's leadership. We have information that the checkpoint and its surroundings can even be fired upon by the Armed Forces of Ukraine, civilians will be endangered.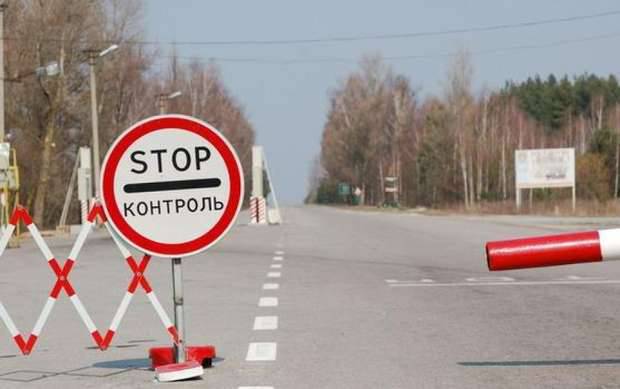 In addition, there is information that previously Ukrainian security officials, turning to civilians who wish to cross the line of demarcation, called on those to bypass the Golden checkpoint, knowing in advance that the area around the checkpoint was mined.
And so interprets the situation "the head of the Lugansk military-civil regional administration," George Tuk:
People who went on foot, began to simply bypass the checkpoint of terrorists, listening to curses and threats. In addition, none of us had any confidence that civilians, bypassing the checkpoint of terrorists, did not run into any mine or stretch.

The OSCE observers who were present there called their colleagues, and they reported that the way would be open in 10-15 minutes. 20 minutes have passed, 40 ... Nothing has changed. Finally, we realized that the "heroes" sent OSCE representatives to the place where civilians were sent. Understanding that, at any time, a tragedy could happen to the civilian population, after consulting, we decided to close the checkpoint.
The situation is commented on the official representative of the LC of Andrei Marochko:
The leadership of the Luhansk People's Republic officially declares that it has nothing to do with the provocations organized by the Ukrainian special services in the area of ​​the settlement of Zolotoe. LNR strictly fulfills its obligations in accordance with the Minsk peace agreements.
To engage in provocations, using for these purposes and civilians, is quite a common tactic for Kiev security officials.