During his visit to the US, Turkish President Erdogan said that in order to resolve problems in the region, Russia and Turkey need to restore cooperation. According to Erdogan, "it's difficult for him to understand Moscow's harsh reaction to the downed plane." At the same time, Erdogan said that after the collapse of the USSR, Russia "developed successfully, but began to deteriorate because of the policy of the Russian authorities."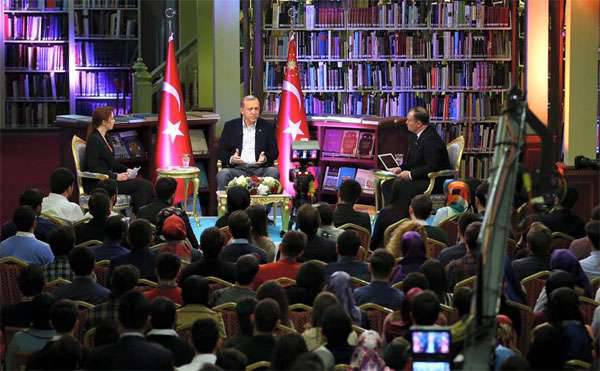 RIA News
The following is a fragment from a statement by the Turkish president, which he made during his speech at the Brookings Institution of the USA (the institute is engaged in research in the field of economics, politics and public relations)
Unfortunately, after 24 November, we are experiencing a difficult period in relations with Russia. After the collapse of the USSR, they successfully developed, but they began to deteriorate even before the incident with the plane because of the policy that the Russian leadership had been conducting in recent years. Despite Moscow's sharp reaction, which is difficult for us to understand, regional problems make it necessary to resume our cooperation, as the Russian Federation and Turkey are important countries in our geography. We are waiting for the Russian colleagues to understand this and appreciate this need.
It seems that "Turkey itself" assesses this "need", which, according to the apt expression of the President of Russia, did not get off with some tomatoes, and which is slipping into a wave of Erdoganov repression against its own people.
Speaking at the Brookings Institution, Erdogan touched on Ukrainian subjects. According to him, it is necessary to follow the path of de-escalation of the conflict, observing the Minsk agreements. And when is Erdogan himself going to take the path of de-escalating the conflict against the Kurds in his own country? ..