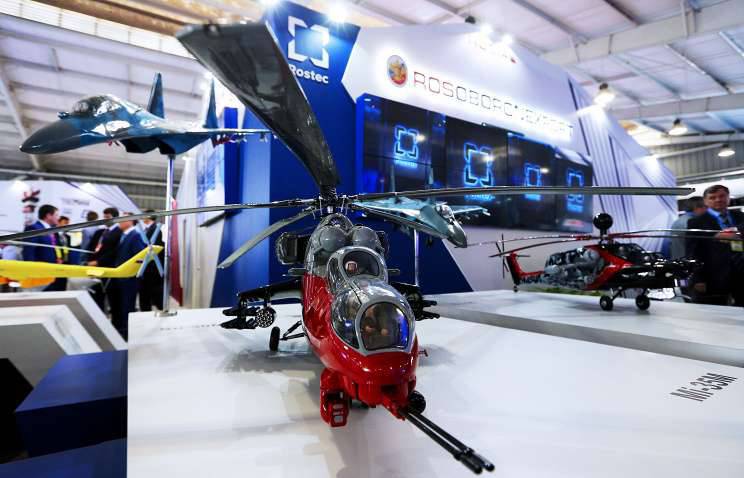 From 29 March to 3 on April 2016 in Santiago (Chile) will be held the XIX International Aerospace Exhibition FIDAE-2016 - one of the largest in Latin America.
Russia will be represented by 15 organizations, including Rosoboronexport, Almaz-Antey, Mig, Russian Helicopters and Basalt. In total, 365 samples of military products from Russia will be demonstrated at the exhibition.
Currently, Latin America is one of the main markets for Russian military products.
The largest contracts for the supply of Russian weapons and military equipment to countries in the region with 2005 are in the special TASS material.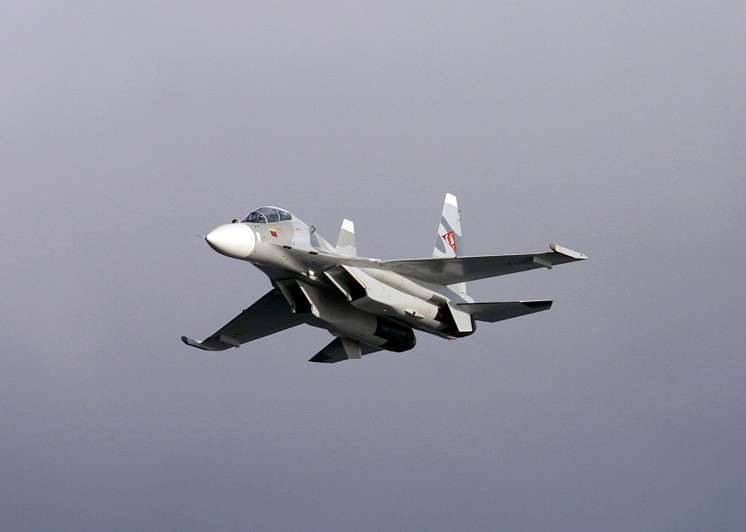 Su-30МК2 fighter at the joint Russian-Venezuelan exercises "VENRUS-2008"
© TASS
Venezuela
The largest buyer of Russian weapons in Latin America is Venezuela. In 2005-2013 Rosoboronexport company has concluded with the Ministry of Defense of this country about 30 contracts totaling $ 11 billion.
The following were delivered to Venezuela:
100 thousand Kalashnikov assault rifles AK-103,
24 multipurpose fighter Su-30MK2,
Mi-34B-17 helicopter 5,
10 Mi-35M helicopters and three Mi-26Ts,
92 combat
tank
T-72B1.
Several hundreds of portable Igla-S anti-aircraft missile systems (MANPADS), infantry fighting vehicles BMP-3, armored personnel carriers and other equipment were also delivered.
At the same time, part of the weapons was acquired through Russian loans. In 2009, an agreement was reached on granting a loan in the amount of $ 2,2 billion to Venezuela, in 2011, $ 4 billion.
In the autumn of 2015, the Venezuelan Ministry of Defense announced that the government had allocated $ 480 million for the purchase of X-NUMX multipurpose fighter Su-12 to strengthen the country's air force. The conclusion of the relevant contract was not reported.
According to TASS military commentator Viktor Litovkin,
weapons
contracts with Venezuela are primarily associated with the advent of President Hugo Chavez. It was after his election, according to the expert, that the United States refused to Caracas in military-technical cooperation, including the supply of spare parts for F-16 fighter jets armed with Venezuela.
Chavez asked Russia to put Su-30МКВ multi-role fighters into the country. What we did: put them 24 such machines. Then the turn came to the tanks T-90С, self-propelled 155-mm howitzers "Msta-S", approximately 150 thousand Kalashnikov assault rifles. In Venezuela, the construction of a plant for the production of these machines (not completed so far) and cartridges for them. Also, the air defense systems - Tor-M1 air defense missile systems (14 sets), Igla-S (200 pieces), various missiles and bombs for the Dry, Mi-17 helicopters. All this was demonstrated at the parade in Caracas.
Viktor Litovkin
TASS military commentator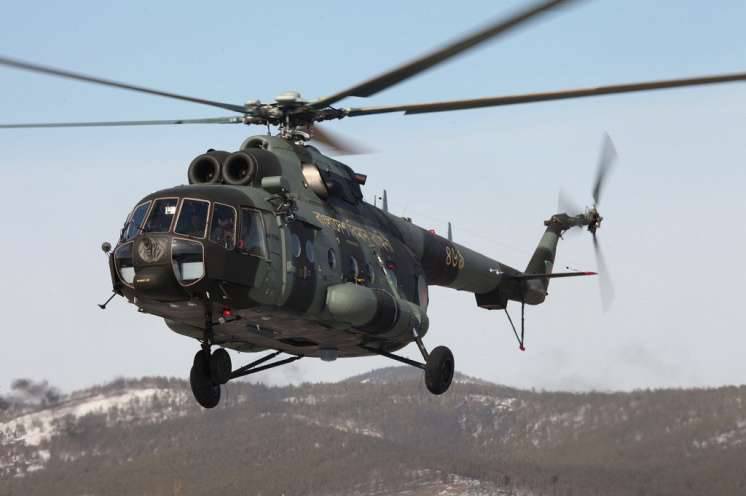 Mi-171Sh transport and combat helicopter
© JSC "Helicopters of Russia"

Peru
In 2008, the Russian MiG Aircraft Building Corporation and the Peruvian Ministry of Defense entered into a contract worth $ 106,7 million to upgrade the 19 MiG-29 fighter jets (these works were completed in 2012).
In the same year, Peru acquired from Russia a large batch of Cornet-E anti-tank missile systems worth $ 23 million.
In 2011, Russia delivered six transport combat helicopters Mi-171Sh and two shock Mi-35P to Peru, the total amount of these contracts together with technical support was $ 107,9 million.
In 2011-2012 Russian enterprises upgraded seven Mi-25 helicopters (export version of Mi-24D - TASS approx.) under a contract worth $ 20 million.
In December, Peru 2013 entered into a contract with Rosoboronexport for the purchase of 24 military transport helicopters Mi-171Sh. The cost of the transaction, according to unofficial sources, is estimated at $ 400-500 million. Deliveries were made in 2014-2015. The parties also agreed to open a helicopter maintenance and repair center in Peru in 2016.
Mi-171 - an upgraded version of one of the most popular in the world of helicopters Mi-8, which released more than 12 thousands. But with more powerful engines - 1900 l. with. against xnumx. And the statistical ceiling he has a little higher. And so they are very similar: the one and the other are universal - transport and combat. Unpretentious, easy to keep tropical moisture, repairable - which is important for Latin America, reliable, like a Kalashnikov, and inexpensive, compared to the American AH-1500 "Apache" or S-64 / SH-61 Sea King
Viktor Litovkin
TASS military commentator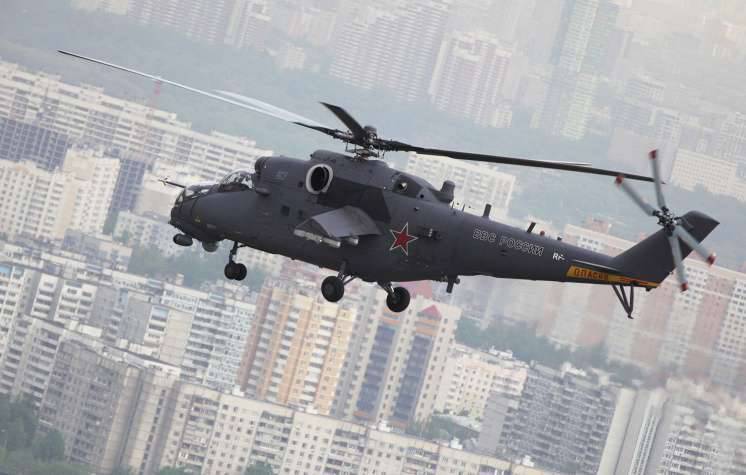 Mi-35 helicopter during flight to HeliRussia-2013
© Marina Lystseva / TASS

Brazil
In 2008-2012 Brazil bought armaments in Russia for $ 306 million. Some of these purchases fell on attack helicopters Mi-35 (their cost was estimated at $ 150 million).
According to the contract signed in 2008, Brazil was to receive all 12 of these combat vehicles before 2013, but due to financial and technical problems the last three of them were delivered in November 2014. The agreement also provided for a training simulator and logistic support .
In 2010-2012 Brazil acquired 300 missiles and 64 launchers (PU) of Igla-S MANPADS, as well as a small batch of Russian Tiger armored vehicles.
In December, 2012 between the Russian Helicopters holding and the Brazilian company Atlas Taxi Aereo SA signed a contract for the supply of seven Ka-62 multi-purpose helicopters, but its amount was not disclosed. Delivery dates - 2015-2016
According to the Spanish-language portal www.infodefensa.com, in January 2016 launched a batch of 60 missiles and 26 from Igla-S MANPADS to Brazil. The acquisition contract was apparently signed in 2014. The amount of the deal unknown.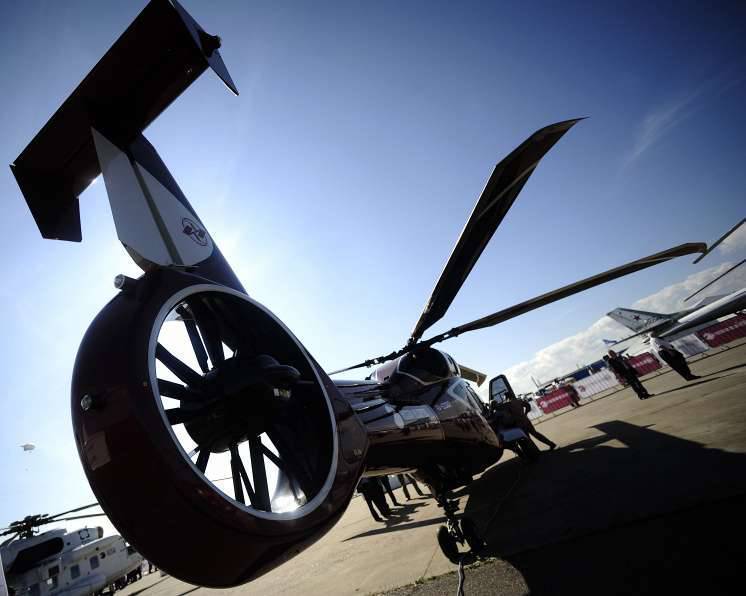 Ka-62 helicopter at the international MAKS-2013 air show
© Sergey Bobylev / TASS

Argentina and Colombia

In 2011, Argentina, two Mi-171 helicopters were transferred to the sum of 20 million euros (about $ 27 million).
At 2013, during the MAKS-2013 air show, the Russian Helicopters holding company and the Colombian company Vertical de Aviación signed an agreement to supply five Mi-171-1 helicopters and five Ka-62 helicopters. The amount of contracts was not disclosed. Colombia had previously acquired four Mi8 / 17 helicopters in 2006 and five in 2008.

The popularity of "turntables"
According to the Center for Analysis of World Trade in Arms, Russian attack helicopters are in stable demand in foreign markets: in 2010-2013. 65 vehicles worth about $ 1,799 billion were exported.
For the period 2014-2017. The expected supply volume may be 92 new helicopters worth $ 4,078 billion. Among them are attack helicopters Mi-28H, multi-purpose transport and combat Mi-35М, heavy transport Mi-26.
A TASS military observer explained why in Latin American countries helicopters and aircraft were in the greatest demand.
First, our "turntables" are the most unpretentious and convenient to use and repair, they are not inferior in tactical and technical qualities to American and European ones, and in terms of the "price-quality" parameter are far superior to them. Fighters and bombers - all the more. Secondly, we have a well-established production and helicopters, and combat aircraft. There are no delays in contract terms. And what is very important - we never associate our deliveries with a change in the political situation. We do not demand any political concessions for them. We work honestly