The Polish Institute of National Memory (INP) has developed a project for the demolition of monuments of the Soviet period.
Kommersant
With reference to the Polish Cultural Center, located in Kaliningrad.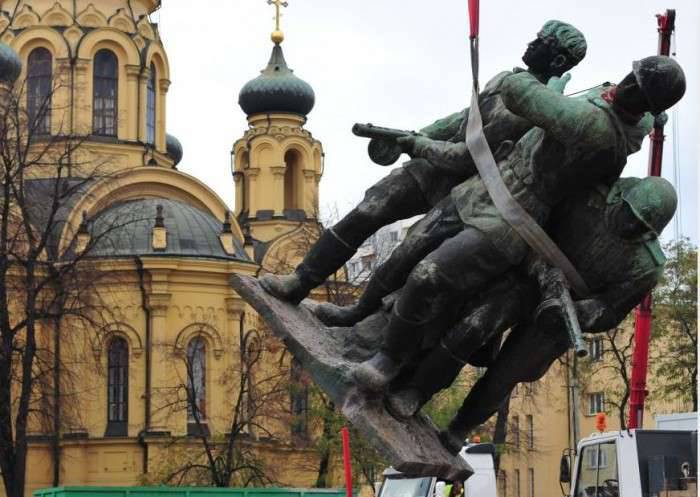 More than 500 monuments, erected in tokens of gratitude to the USSR, which liberated the country from the fascist yoke, are to be dismantled. Most of them were built by the Red Army.
According to the center, "in Poland there are also a number of monuments installed at the sites of the death of Soviet soldiers during the Second World War, these monuments will not be dismantled."
The INP project is aimed at monuments located in public places, such as squares, parks, etc.
In the future, the Polish authorities will take care of the cemeteries where Soviet soldiers are buried.
"We are now recounting the places where Soviet monuments are still located. Until June, we will offer an action that will encourage local authorities to demolish Soviet monuments even before the relevant law appears, "said INP head Lukas Kaminsky.
The newspaper reminds that the Russian Foreign Ministry in January declared a protest to Poland "in connection with the desecration of the monument of gratitude to the Red Army in Szczecin." The statement noted that such actions "occur with the connivance and even direct incitement of the Polish authorities."