Another aviation incident in Rostov-on-Don. This time there was a fire at the An-26 military transport aircraft during a runway run. According to the channel
LifeNews
, the aircraft crew members heard a loud bang, resembling an explosion, after which the plane was engulfed in flames. Takeoff was immediately terminated. The plane froze on the runway.
Source
LifeNews
reports that the cause of the cotton in the right engine of the aircraft was probably a malfunction of the fuel system. During takeoff, the An-26 broke off the fuel pipe.
It is reported that a decision has been made to suspend flights of military transport aircraft
aviation
An-26 and An-30.
At the moment, it is known that the right engine of the aircraft burned down completely. In addition, the aircraft has come off the propeller. No casualties were reported.
Photo "LifeNews":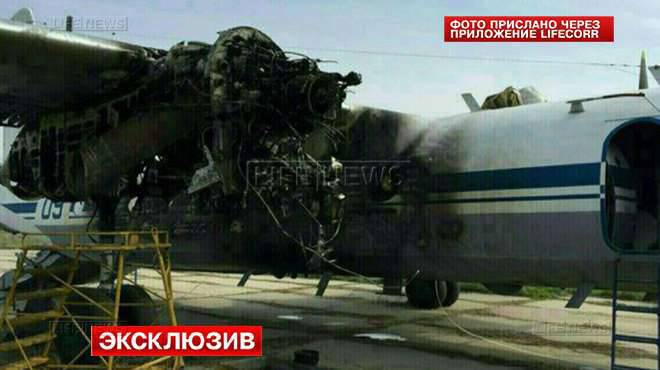 It is noteworthy that the incident took place on March 29, however the first
news
about what happened in the Rostov region began to arrive only two days later.